If you are interested in history and culture, then a taste of Colonial Mexico probably won't be enough! But it is not a bad place to start your explorations of Mexico's colonial history. The Spanish conquistadors arrived on Mexico's coast in 1517 and by 1521, had subdued the Aztec Empire and taken the land for the Spanish Crown. The Spanish immediately started founded cities based on the style of their homeland. So, the first settlements all boast the typical grand plazas, baroque churches and European style palaces reminiscent of Madrid.
However, despite all this European influence, local style crept into the architecture and artwork. And this resulted in a new, fusion form. As you travel throughout Mexico, you'll see the fascinating blend of Pre-Columbian and colonial styles evident in the buildings and monuments.
Colonial cities can be found all over Mexico. But the area to the northwest of Mexico City is perhaps most renowned for its colonial heritage.
Mexico City
Despite its sprawling size, the historic centre of the capital is compact and best explored on foot. Start in the Zocalo where you'll find the National Palace. And if you venture inside, you'll be able to admire the incredible murals by Diego Rivera. Next, walk towards the magnificent Belles Artes theatre and the stroll along Reforma Avenue. Don't forget to look up and ogle the incredible architecture that frames the city's most important thoroughfare! Finally, head to Chapultepec Park for some greenery and perhaps a museum or two!
Further afield you will find the bohemian enclave of Coyoacan. This is where Frida Kahlo made her home. Today, you can visit the museum and start your education of Mexican contemporary art.
Are you an art afficionado? Then check out our Ultimate Museum Guide to Mexico City.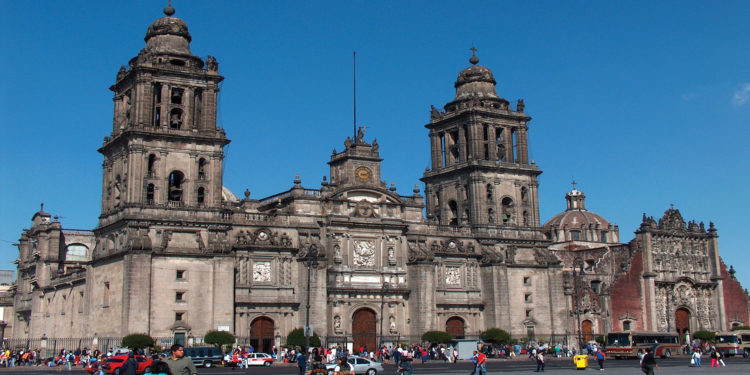 San Miguel de Allende
San Miguel is considered one of the most beautiful cities in Mexico. In fact, this UNESCO Heritage city has won 'World's Best Small City' for two years in a row. Visit the Allende Institute of Art and Culture and the beautiful Saint Michael Archangel Cathedral. And if you have time, venture to the beautiful hot springs outside the city.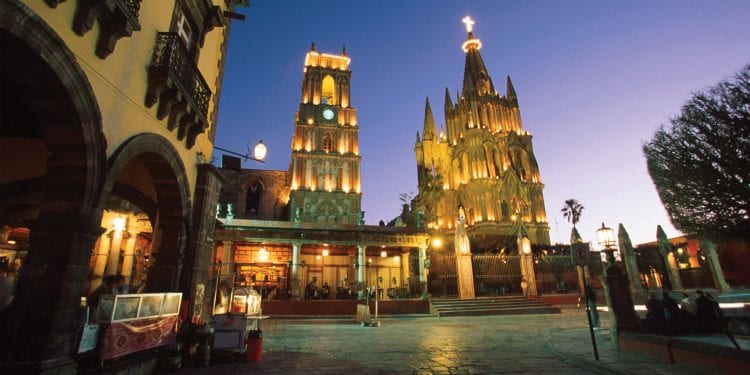 Dolores Hidalgo
This tiny town was the birthplace of Mexico's Independence movement. It all started when the parish priest rung the church bells, known as the Grito de Dolores (Cry of Dolores). This summoned the citizens and set in progress the events that led to Mexico's independence from Spain. It all seems quite hard to believe when you're exploring this sleepy town today!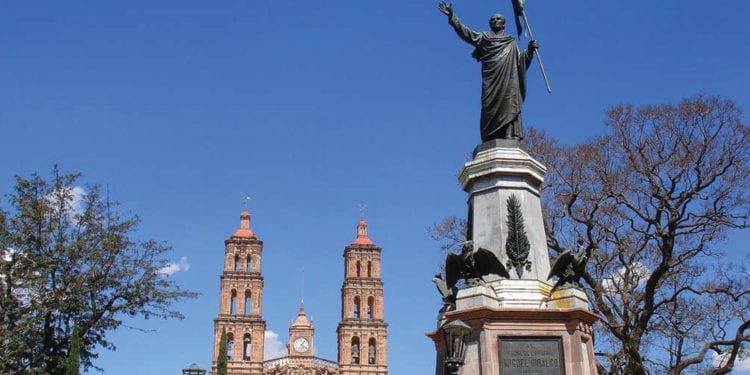 Guanajuato
Guanajuato is a historical and picturesque town of agreeable little plazas, jumbled streets and brightly-hued houses. If you only have time to visit one of Mexico's colonial cities, we recommend this one. As a matter of fact, it is renowned by many as the most beautiful in Mexico. Part of its charm is its authenticity – this is no soulless gem preserved for foreign tourists! In fact, this is a dynamic city full of locals living, studying and enjoying the rich culture of the region. Visit during October for the fabulous Cervantino Cultural Festival and nourish your soul with theatre, music and dance performances!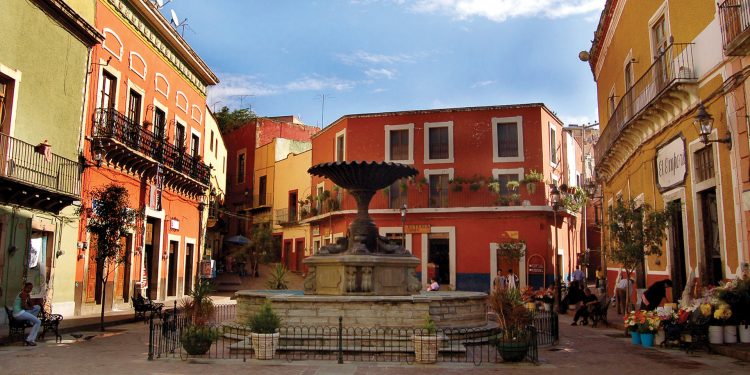 Zacatecas
A colonial treasure declared a World Heritage site for its churrigueresque architecture. You'll be enchanted by the magic, tradition and charm of the historic centre, constructed from beautiful pink quarry stone.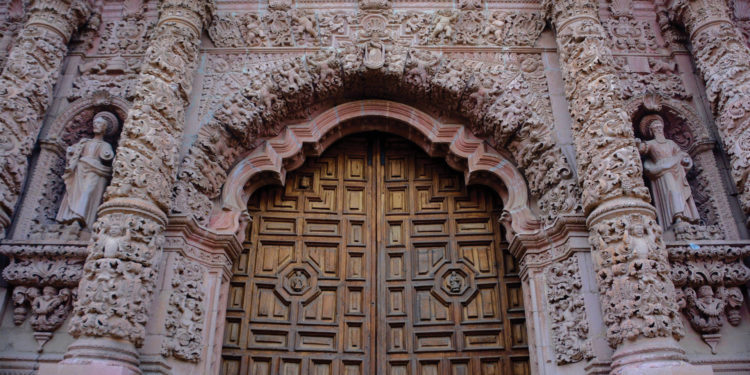 Patzcuaro
Patzcuaro is a charming lakeside town, surrounded by green mountains. If you are looking for a truly authentic experience, head to Patzcuaro for the Day of the Dead. Why not celebrate with locals and take a boat across to Janitzio Island? Here, you'll enjoy an evening of colour, full of marigolds, food, and candlelight. And no matter what time of year you visit, make sure you check out the colourful local markets, wonderful museums and laidback plazas.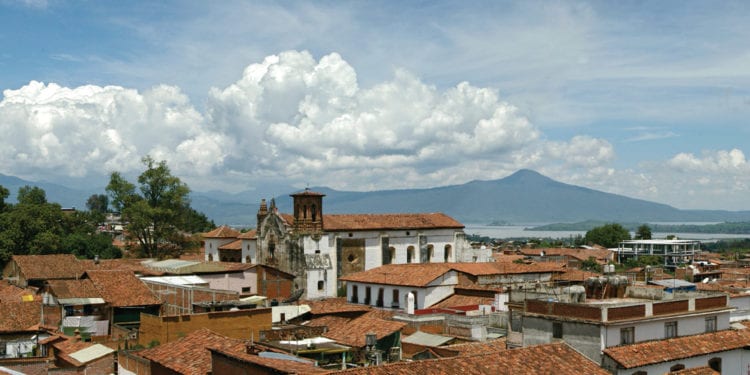 Morelia
Time seems to have stopped in Morelia. Its calm streets are lined with magnificent colonial constructions and the pace is more genteel than many larger cities. From November through March the Monarch butterfly migrations can be found in nature reserves near town. And during this period, butterflies carpet the trees, creating a stunning and dreamlike landscape. So, if you are interested in seeing this amazing spectacle, make sure you are here on a weekday! Because on weekends, you are likely to see more tourists than butterflies!!!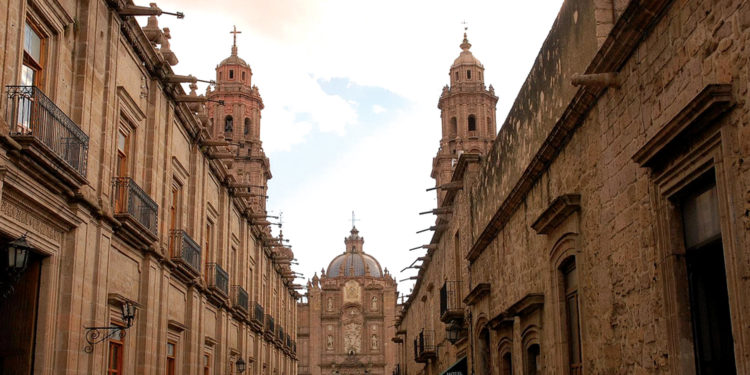 Of course, there is much more to Colonial Mexico than these few wonderful cities. In fact, the southeast contains many of our favourites. Perhaps you'll need to return to Mexico and check out Puebla, Oaxaca, Merida and more? Talk to our Travel Specialists about making the most out of your Mexican adventure!