The Guardian/ Bird Life Bird of the Year poll is back! So Australians can once again show their love for some of our best-loved (or under-appreciated) native birdlife by casting their vote. We're very lucky here in Australia to have such incredible diversity of species. In fact, we have around 850 species across the mainland and islands. And what's more, 45% of these are found nowhere else! Even in our largest urban centres, you can still see an impressive array of birds including cockatoos, kookaburras, lorikeets, cormorants and owls.
But serious twitchers can't go past South America as the #1 birding destination in the world.
Why is South America #1 for birding?
Well, out of the Top 10 countries with the greatest number of bird species, 6 are located in South America! Colombia ranks number one in the world and Peru is right on her heels in second place – both with just under 1,900 species. Brazil takes out the bronze with some 1,800 species found within its expansive territory. Ecuador (approx. 1600), Bolivia (approx. 1450) and Venezuela (approx. 1400) help pad out the top ten – not bad for countries with just a fraction of Australia's land mass!!
So, what makes these South American nations such rich grounds for birdlife? Much of it comes down to that unique geographic feature which defines the continent – the Andes Mountains. The Andes create a geographic diversity which has led in turn to an astonishing diversity of flora and fauna. Consider Ecuador – not much bigger than the state of Victoria it contains staggeringly high peaks (the highest, Chimborazo, is 6,263 m), the Amazon basin, a verdant cloud forest region, the Pacific coast and of course, the Galapagos Islands. And in each of these habitats, a variety of unique bird species can be found.
Of course, not everyone has discovered their inner twitcher yet…but the great news is that many of South America's most iconic birdwatching destinations also contain incredible wildlife, awe-inspiring history and unique cultural experiences. Let us share a few of our favourites with you….
1. Northern Peru
The incredibly diverse region of Northern Peru is home to an astonishing 1600 bird species, making it a veritable paradise for birdwatchers. The famous Northern Peru Birding Route stretches from the Pacific Coast to the Amazon Basin and traverses a multitude of stunning landscapes including desert, mountains and forests. Avid and amateur birdwatchers alike will be astonished by the diversity of fauna and flora, with many endemic species found in the region.
Stand-Out Species
Peru's national bird, the Andean Cock-of-the-Rock, has a fantastically eye-catching mating ritual. Witnessing one of these displays is an incredible experience as the males bow, jump and flap their wings at one another whilst emitting squawks and grunts.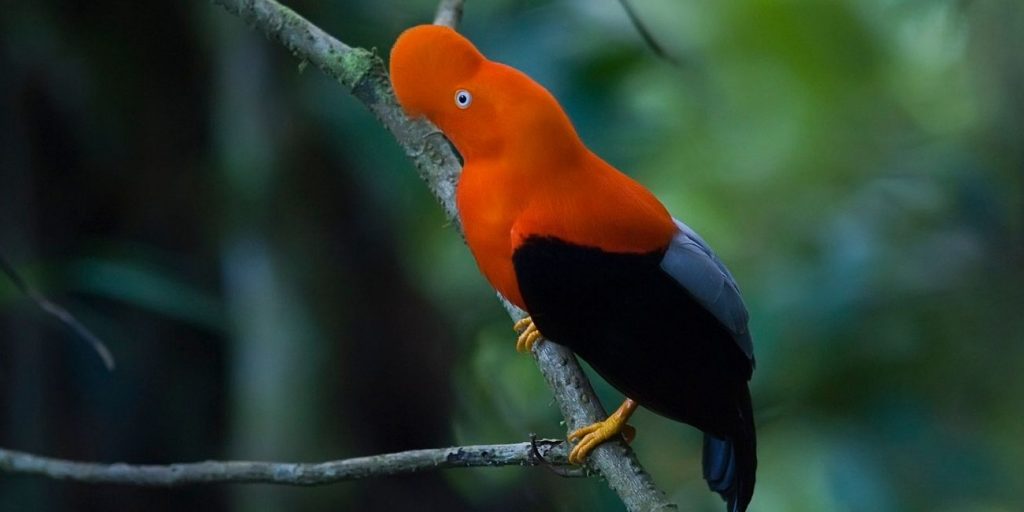 Beyond birding…
Forget Machu Picchu and the Inca! Northern Peru contains some of the county's most fascinating ruins – ancient cities constricted by the Moche, Chimu and Chachapoya civilisations that will take your breath away. And then there are the natural attractions, including the magnificent Gocta Falls. Even the most ardent twitchers will find time to put down the binoculars for these incredible attractions!!
2. Valdes Peninsula
Argentina might not crack the Top Ten in terms of numbers of bird species, but it has been blessed with one of the most magical birding destinations in all of South America – the Valdes Peninsula. Known as Argentina's answer to the Galapagos Islands, more than 180 species of birds can be found on this tiny peninsula which juts out into the Atlantic Ocean.
Stand Out Species
Marine birds rule the roost in this part of the world with twitchers hoping to catch a glimpse of the Southern Giant Petrel, Magellanic Penguin, endemic White-headed Steamer-duck and endangered Yellow Cardinal.
Beyond Birding…
What about whale watching? Witnessing orcas launching themselves onto the beach for a feast of seal or sea lion is an unforgettable wildlife experience. Consider a trip on a yellow submarine (no, really!) to see the giants of the deep at eye level.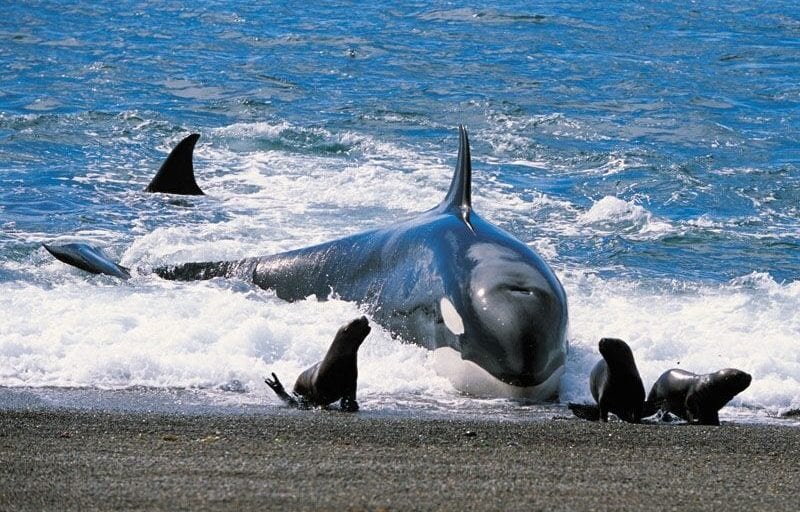 3. Colombia's Coffee Triangle
The Coffee Triangle is a region of picturesque towns nestled among verdant green hills and acres of coffee. And what's more, the three departments that make up the region – Risaralda, Quindio, and Caldas – are home to more species of birds than almost any other part of the country.
Stand Out Species
Hardcore birders may scoff at the Acaime Hummingbird Sanctuary, but photographers will delight at the ease with which you can capture an amazing array of hummingbird species at this hummingbird feeder station in the Cocora Valley (provided you have a very fast shutter speed, of course). On any given day you will likely see Black Inca, Buff-tailed Coronet, and White-bellied Woodstar hummingbirds.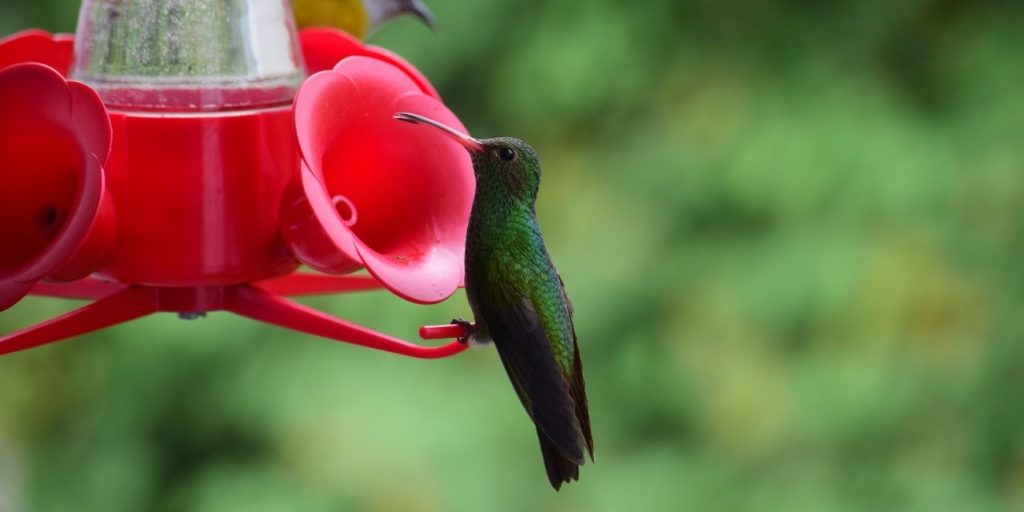 Beyond birding…
Cocora National Park is one of the country's most appealing, with its towering wax palms and close proximity to the gorgeous town of Salento. Needless to say, the coffee in the area is sublime but there is also a dazzling array of fruit to be found in this fertile region.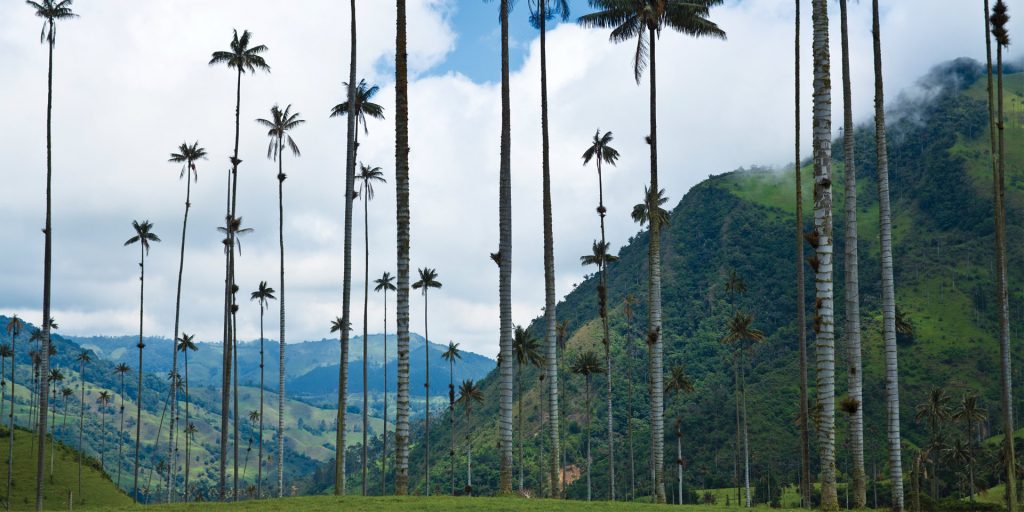 4. The Pantanal, Brazil
It seems the Pantanal pops up on almost every "Best of" list you could care to compile about fauna in South America. And for good reason! This truly is one of the best wildlife viewing places in the world. Both for the diversity of species and also the relative ease at which you can see the regions many magnificent creatures.
Stand Out Species
Avid birders will have their own bucket list of species, but amateurs will delight at two of the continent's most loveable birds, the Toco Toucan and Hyacinth Macaw.
Always a crowd favourite, the Toco Toucan is known as the common toucan and is found right across South America. But you are almost guaranteed to see one if you visit the Pantanal.
The Blue Hyacinth is the largest species of parrot, measuring a whopping one metre from head to the tip of their tail feathers. And although it is sadly classed as Vulnerable due to the illegal wildlife trade, a number of conservation initiatives mean that you are very likely to see one during your stay.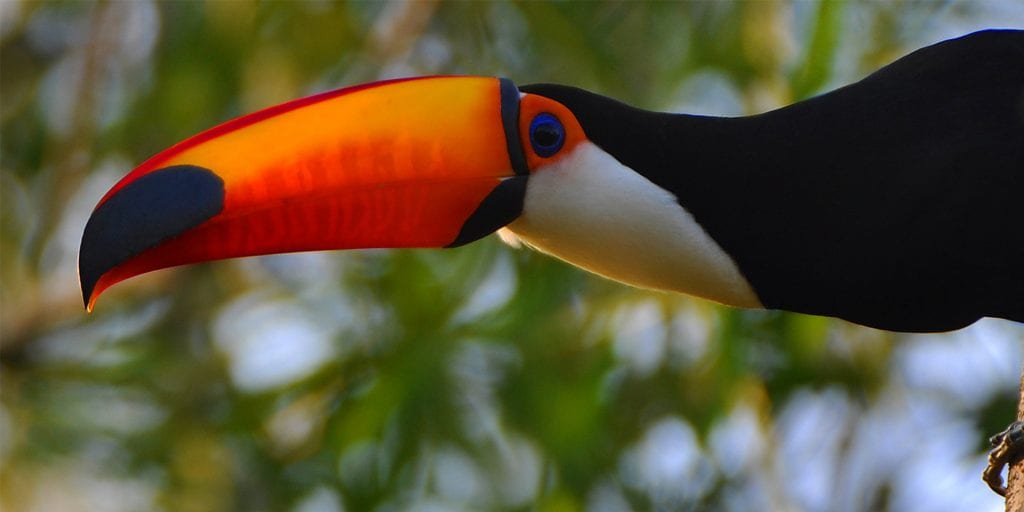 Beyond birding…
The Pantanal is best-known for having the highest density of jaguar populations in the world. The excellent Onçafari Project works to habituate jaguar and other animals to human presence, and in 2019 had a 98% success rate of guests viewing these beautiful creatures.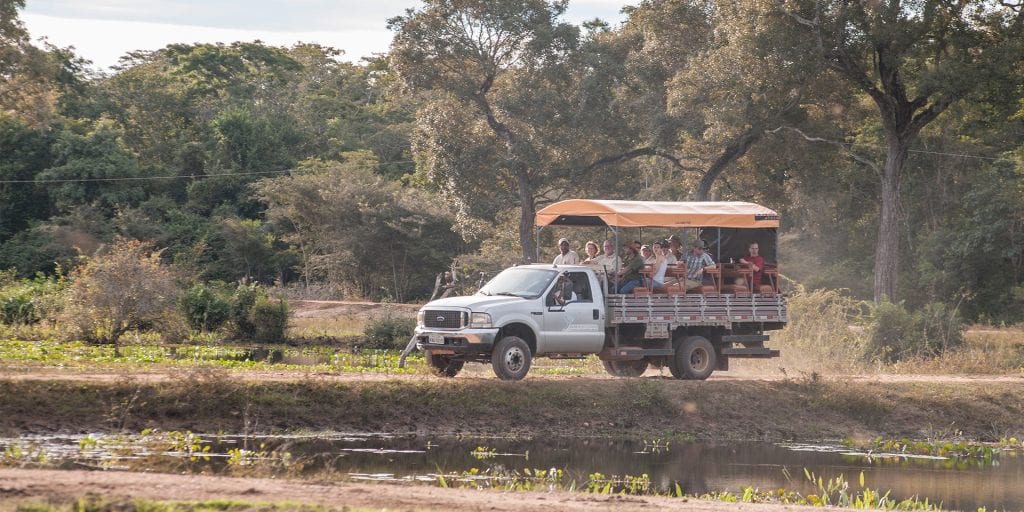 5. Costa Rica
Despite the fact that Costa Rica is smaller than Tasmania, it contains a whopping 920 odd species of birds! And with some of the best tourist infrastructure in Central America, it couldn't be easier to hit the road and spend a few weeks touring the country's excellent National Parks. Plus you can choose from an incredible selection of boutique ecolodges along the way.
Stand Out Species
The Resplendent Quetzal's name says it all really. This magnificent bird is one of the most beautiful species in the world. And you'll find it in the mountainous rainforests of Costa Rica where they feast upon an abundant diet of fruit, insects and small lizards. Serious Quetzal enthusiasts should visit in April, the mating season.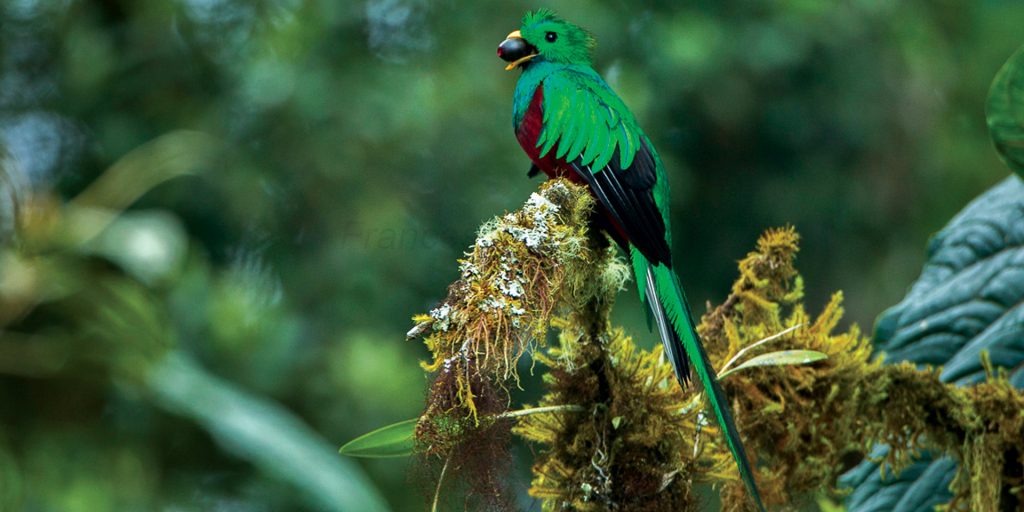 Beyond Birding
There's no shortage of activities to keep you busy in Costa Rica. From zip-lining to white-water rafting, hiking, coffee tours, wellness therapies and thermal hot springs. You'll find plenty to keep you entertained while your travel buddy goes in search of the elusive Quetzal.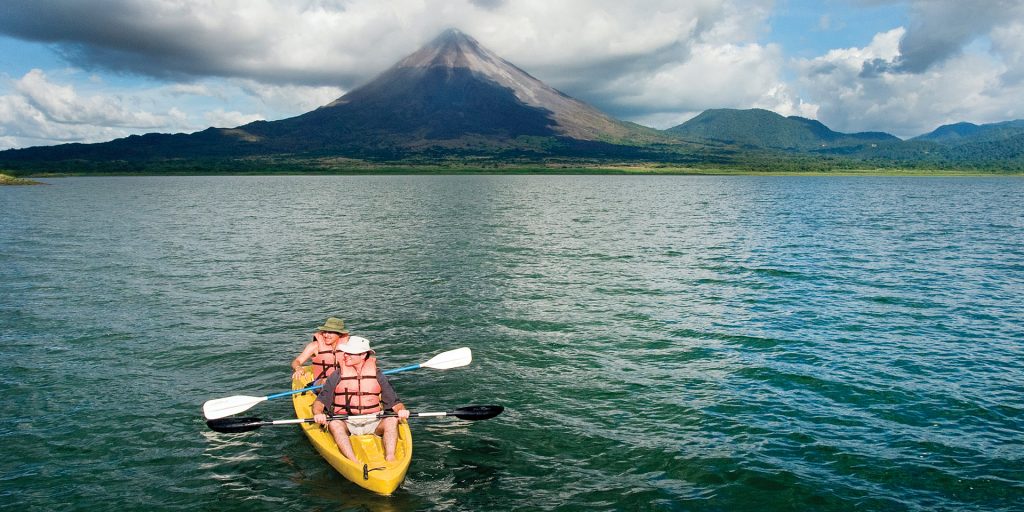 So whether you're an avid or amateur birdwatcher – or merely the long-suffering travel companian of an obsessed birder, there are heaps of amazing destinations to choose from in South and Central America. Ask one of our expert consultants about specialist birding tours! Or simply include any of these fantatsic destinations in your next trip to Latin America and keep your eyes peeled!