We are Latin Lovers
At Contours Travel, we pride ourselves of being Latin America and South America travel specialists. We specialise in travel to Mexico, Cuba, Central America, South America and Antarctica. This is the region of the world we love and are passionate about. Every single member of our team has either travelled extensively or lived and worked there. Additionally, we all continue to go regularly; so you can be confident we have unsurpassed destination knowledge.
In addition to our experience, we believe an honest approach to planning a trip is the best way to create your dream holiday. That is why we encourage you to talk to us. We know Latin America by heart, and we love to share our in-depth knowledge with our clients. We'll share the highlights and hidden gems of this extraordinary region. One of our specialists will handle your trip from start to finish. Will go over your interests, budget, and expectations and will continue to refine it until you are 100% satisfied.
Meet the team at Contours Travel to find out more about our Latin American experience!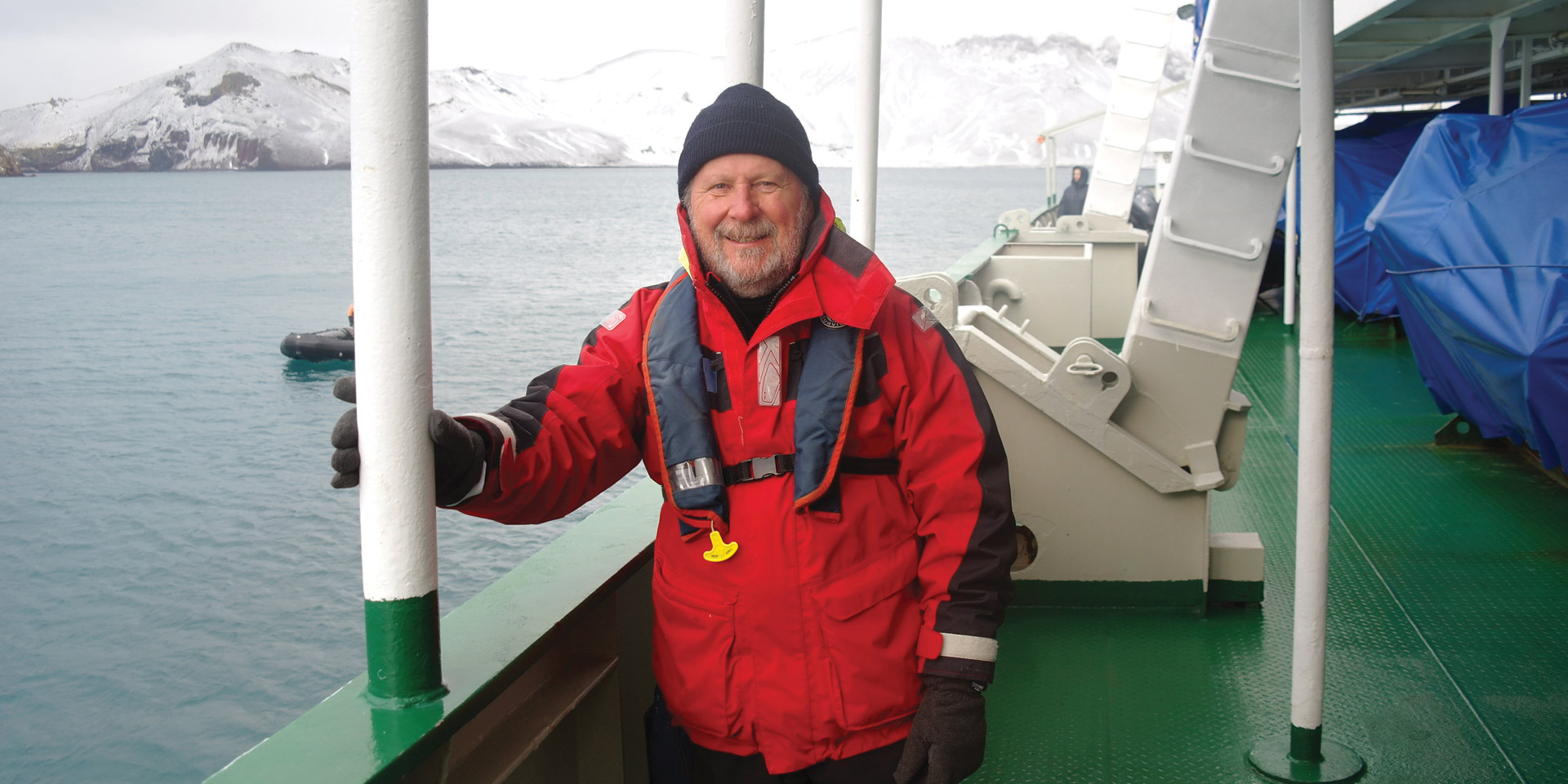 TED DZIADKIEWICZ
Ted is our Managing Director and first explored South America as an overland bus driver in the mid-1970s. Since then he has been back more than 120 times over the past 40 years! Ted has travelled throughout the Caribbean and overland from the Mexican border down to the southernmost tip of Latin America. In 2015, Ted received the Lord Mayor's Commendation award, which recognises the longevity and success of Contours Travel as a business and the valuable contribution that Ted has made to the city of Melbourne.
Ted's Travel Experience:
Ted's experience reads like a library of Lonely Planet Guides. He knows almost every inch of every country he has visited. In South America, he travelled to Argentina, Chile, Bolivia, Uruguay, Brazil, Peru, Ecuador, Colombia, Venezuela and Guyana. In Central America, he went to Belize, Guatemala, Costa Rica, Nicaragua, Honduras, Panama and El Salvador. He also travelled extensively in Mexico and Cuba. Has been to 20 of the Caribbean islands, including Antigua, Aruba, Bahamas, Barbados, Bermuda, Bequia, Grenada, Jamaica, Puerto Rico, San Andres (Colombia), St. Kitts & Nevis, St. Lucia, St. Martin, St. Maarten, Trinidad, St. Thomas, St. Vincent, St. Croix and Bermuda. Most recently he travelled Antarctica where his Zodiac glided into a Humpback Whale!
My Latin American highlight is swimming in the Napo River in the Ecuadorian Amazon with my son Lucasz. Another great memory was a very close encounter with a Speckled Bear family while walking the Inca Trail. We had to stay quiet and hide so the baby bear would cross the trail!
My advice would be: Taste the red wine! Squeeze half a lime into anything. Don't be afraid to go off the beaten track; you'll be sure to find something very different.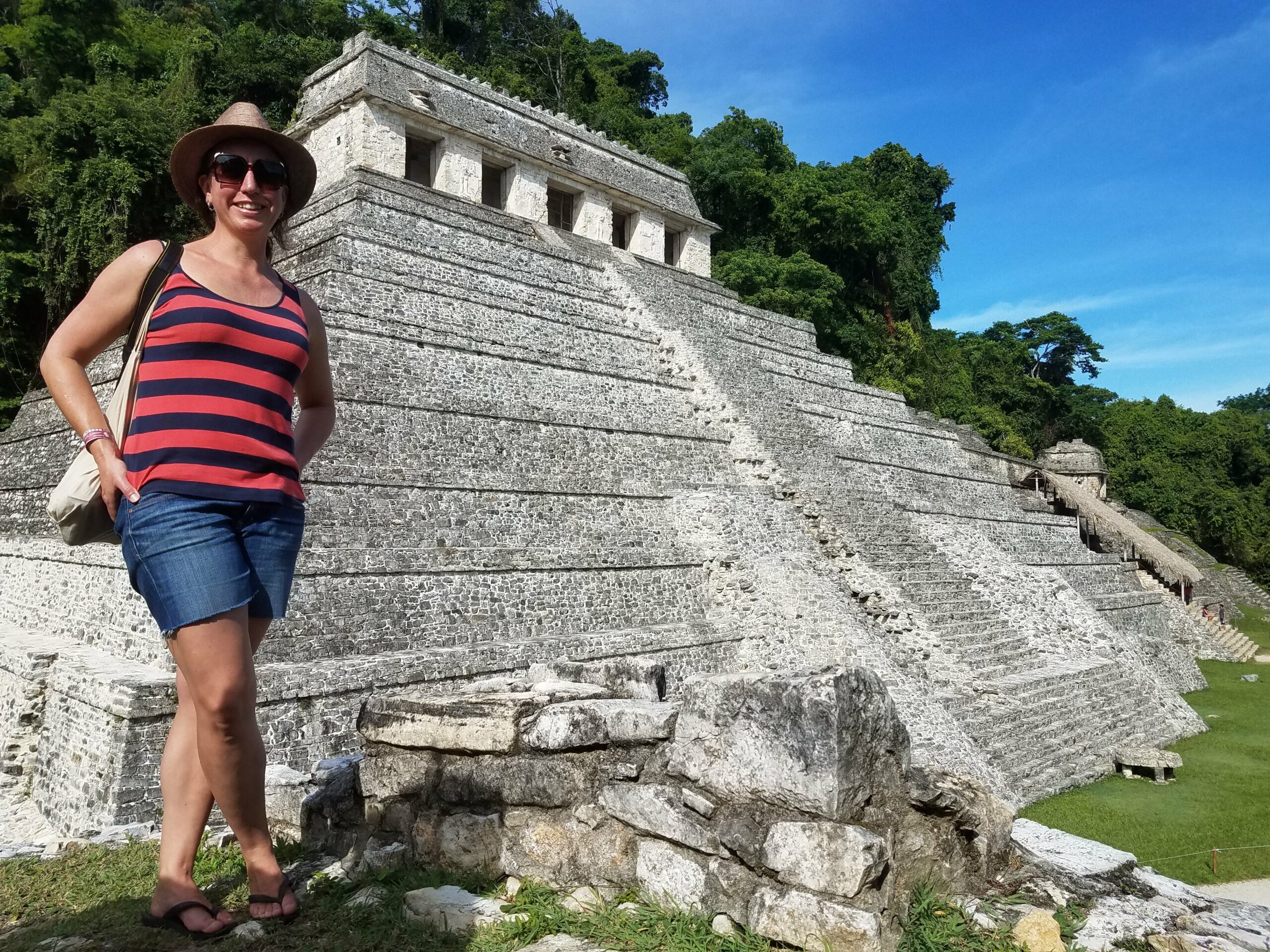 HEATHER POPPELIER
Heather started working with Contours Travel in 2007 and has travelled all over South and Central America. She speaks Spanish, makes a mean caipirinha and wishes more people would travel to Nicaragua, Colombia and Bolivia!
Latin America Travel Experience: Antarctica, Argentina, Bolivia, Brazil, Chile, Colombia, Costa Rica, Cuba, Ecuador, Guatemala, Mexico, Nicaragua, Panama, and Peru
My Latin American highlight: The Guajira Peninsula in Colombia, the northwest of Argentina and the Salt Flats in Bolivia
My advice for travellers to the region: slow down, try to avoid too many flights in one trip and be open to new experiences!
The next destination on my list: I'm heading back to Mexico to visit the Copper Canyon and can hopefully squeeze in a trip to Belize at the same time. Guyana has also been on my list for a very long time….one day I'll get there!
INES VIVOT
Born and bred, Ines loves all things Argentinean and keeps the office happy with homemade empanadas. She is responsible for the continued development of Latin America products through the website and new products. Ines has been with Contours Travel since 2010. During her weekends, she loves spending time with her family and cooking some Argentinean recipes.
Latin America Travel Experience: Argentina, Belize, Chile, Guatemala, Mexico, Peru, and Uruguay.
My Latin America highlight: in Argentina, has to be Salta. It has one of the most beautiful people, landscapes and wines! And Guatemala for its friendly people and the stunning ruins of Tikal.
My advice would be: Try to learn a little bit of Spanish. It will give you plenty of opportunities to have conversations with locals, and this will undoubtedly enrich your South American experience!
The next destination on my list is: Ecuador (Amazon & the Galapagos Islands), I can't wait!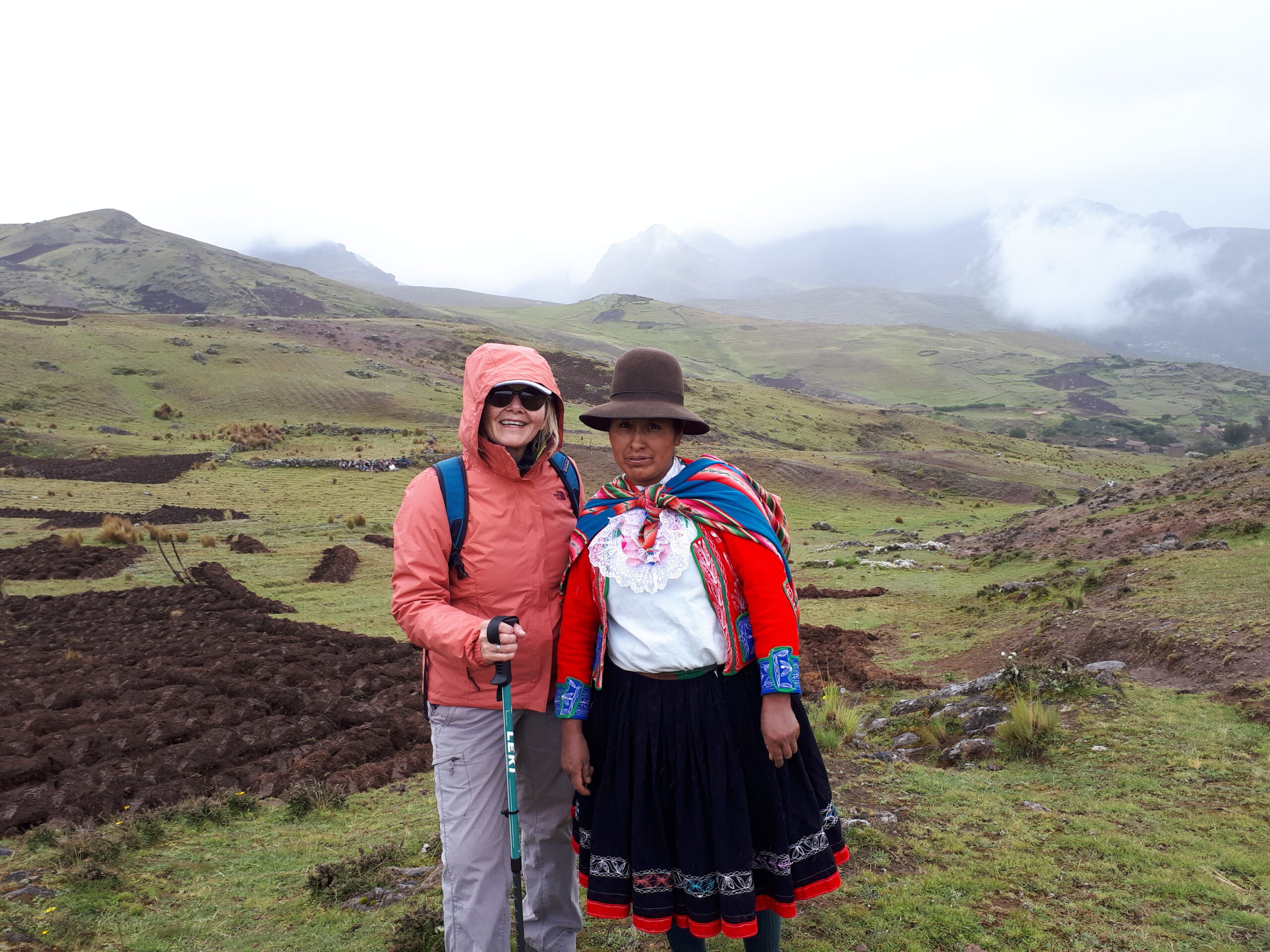 HANNA SHILO
Hanna comes from fellow Latin Travel specialists, Travel Projects, which she co-owned and ran for 23 years, before closing doors in 2022. She has been creating tailor-made holidays to Latin America since 1999 and has a wealth of experience in luxury and adventure travel in particular.
Latin America Travel Experience: Argentina, Brazil, Bolivia, Chile, Colombia, Costa Rica, Cuba, Ecuador, El Salvador, Guatemala,  Mexico, Panama and Peru.
As an outdoor and nature enthusiast I especially love the National Parks and wilderness areas of Chile and Argentina – and the colour and culture of countries like Peru, Ecuador, and Bolivia.
The next destination on my list: it's been a long time since I travelled to Central America so I'll probably try and head back to that part of world soon.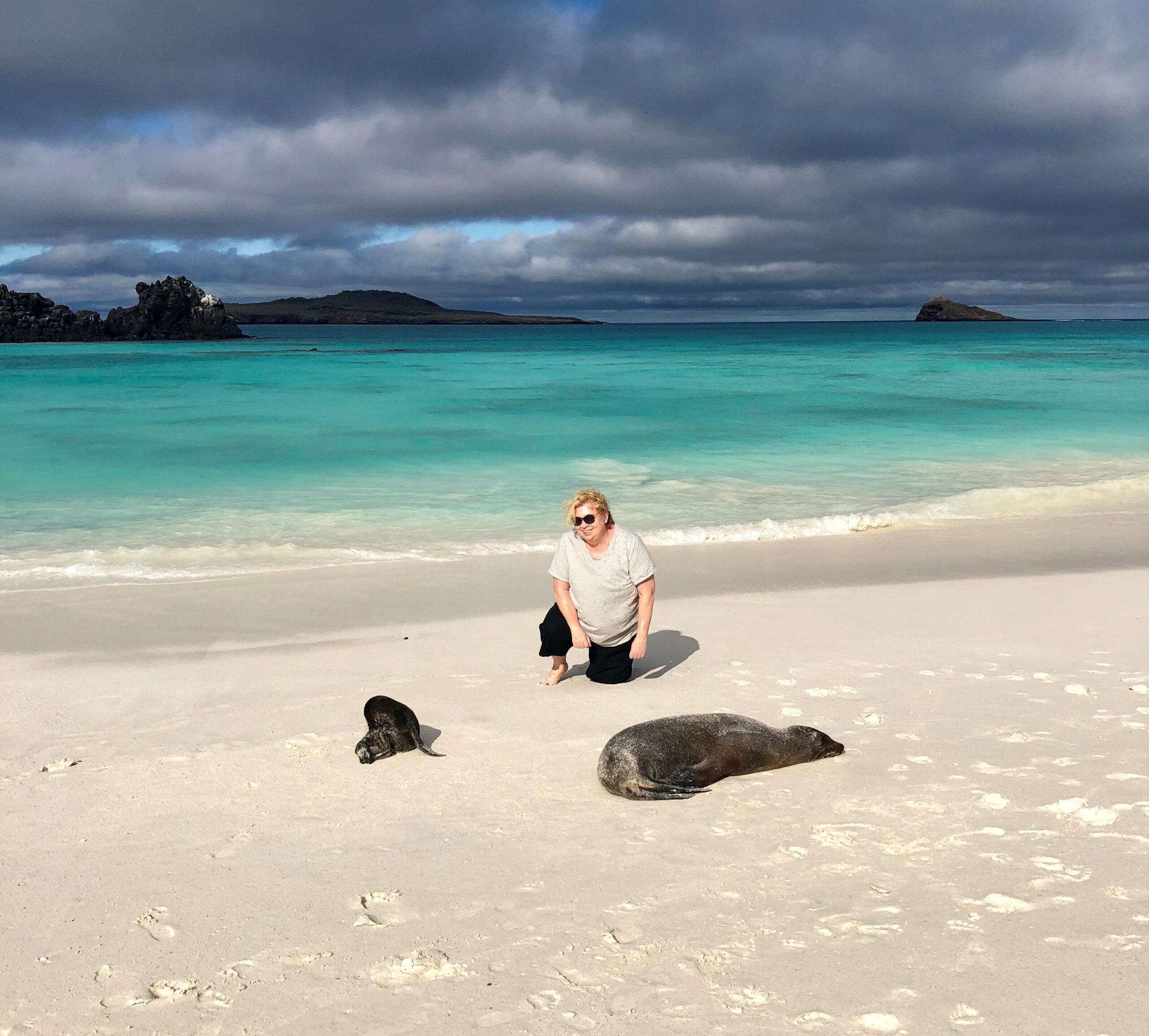 ROBYN SMITH
Robyn comes to us from Movidas Journeys and has been working in Latin American travel since 1988. She began her Latin experience by living in Chile and exploring the continent for two years back in 1986. Returning to Australia, she gave up teaching for a career in travel, always specialising in Latin America. Over the years, Robyn has been drawn back to the continent over and over, escorting groups, attending events and just enjoying more travel experiences.
Latin America Travel Experience: Antarctica, Argentina, Brazil, Bolivia, Chile, Colombia, Costa Rica, Cuba, Ecuador & the Galapagos Islands, Guatemala,  Mexico, Nicaragua, Panama, Paraguay, Peru and Uruguay.
I just can't stop going back to enjoy the wonderful hospitality of the Latin people, the music, the food, the wine, pisco sours, mojitos, caipirinhas..
Among the many highlights are:
Swimming with sea lions in the Galapagos, with one retrieving my flipper from a tunnel and dropping it bac to me
Communing with the penguins in Antarctica, Chile and Argentina
Ziplining on the side of a volcano in Nicaragua
Learning to salsa in Cuba, after drinking mojitos
Watching the stars in the Atacama Desert
Patagonia – just spectacular
My advice: Don't race through the continent, trying to fit everything in like you will only go there once. You will return! So take it slowly and soak up the culture as you go.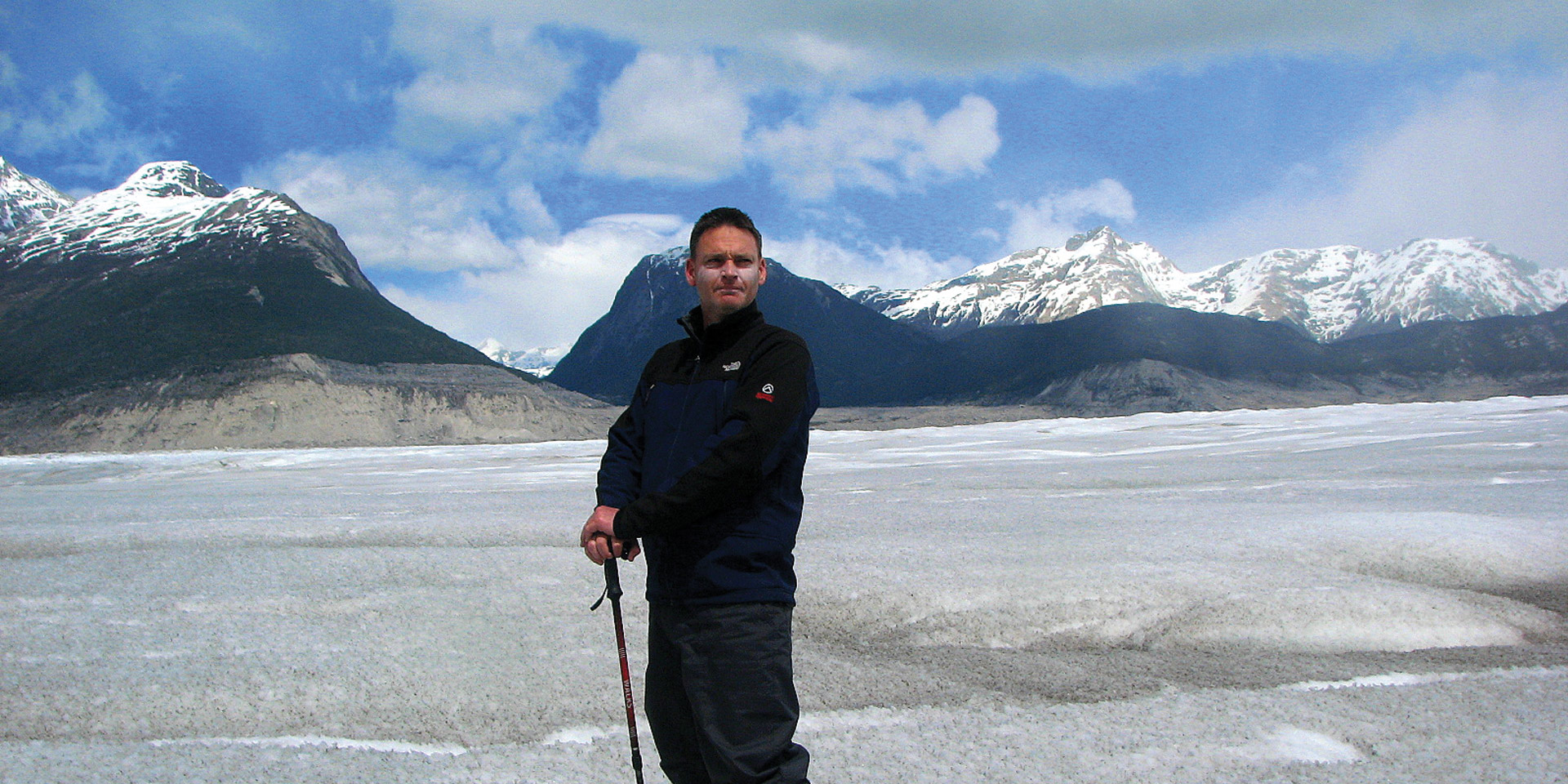 BEN PRICE
In 2007 Ben left us to work as a tour leader, guide and driver in Latin America. Now he is back in the team! Having travelled throughout the continent many times over, Ben speaks Spanish (and even some Guarani), has hiked countless mountains, and eaten everywhere with mucho gusto but not danced nearly enough tango.
Ben's Latin America's Travel Experience: Ben has been to Antarctica and the Falkland Islands. All of South America except for the Guyanas. Ben travelled to Mexico, Cuba, Puerto Rico and all of Central America except for Honduras.
My Latin America highlights are the three weeks I spent in Guatemala. Our journey across Bolivia's remarkable Salt Flats. And yacht sailing through the San Blas Islands in the Caribbean Ocean.
My advice would be: not to try and fit too much into a small amount of time. Enjoy and experience the places that you visit in-depth so you can get a proper feel for what the destination is all about.
The next destinations on my list are: Patagonia (checked!) followed closely by the Galapagos Islands (checked!).