South and Central America offer some of the world's most incredible wildlife experiences. From the Galapagos Islands to the Pantanal and the pristine wilderness of Antarctica, this is truly a continent for wildlife enthusiasts. Whether you are an avid birdwatcher, a whale-watching tragic or have a love for Big Cats, South America has a wildlife destination for you. Let us share some of our favourite South & Central America wildlife experiences with you below!
Ticking off the Galapagos Islands Big 15
No doubt you have heard of Africa's Big 5? But did you know that the Galapagos Islands has an even more extensive list of iconic, must-see species known as the Big 15? And what's more, by choosing your Galapagos cruise carefully, you have a high chance of seeing most (if not all) these incredible species all on one trip! So, what unique species make up this exclusive list?
Well, it is no surprise that the famous Galapagos Giant Tortoise is top of the list. Not to mention the cute and playful Galapagos Sea Lion and Fur Seal. And then there are the three main species of iguana – land iguaua, marine iguana and the Santa Fe iguana. Snorkellers will have fun spotting the Galapagos Penguin. And birdwatchers will delight in the colourful species which round out the list. The Galapagos Hawk, Albatross, Flightless Cormorant, American Flamingo and Frigatebirds are some of the most impressive. Whilst the charming Blue-footed, Red-footed and Nazca Boobies are always a favourite. Put simply, the more of these iconic species you see, the more you can appreciate the incredible diversity of South America's premier wildlife destination.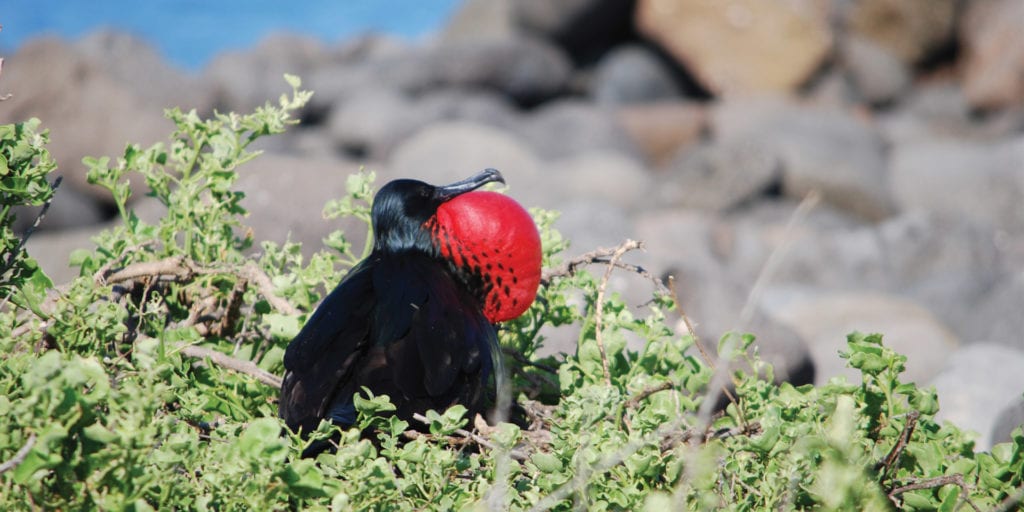 Whale Watching on the Valdes Peninsula
Argentina's Valdes Peninsula is one of South America's most incredible wildlife destinations. And yet it flies well under the radar for international tourists. You'll see vast penguin colonies, abundant marine birds and plenty of mammals including sea lions, elephant seals and playful dolphins. But the true stars of the show are the whales. The extraordinary sight of an orca launching itself onto the beach to catch a sea lion pup is something you will never forget! Or the unique experience if watching a Southern Right mother and calf – from an underwater submarine! Don't miss Argentina's answer to the Galapagos Islands – visit the Valdes Peninsula on your next trip!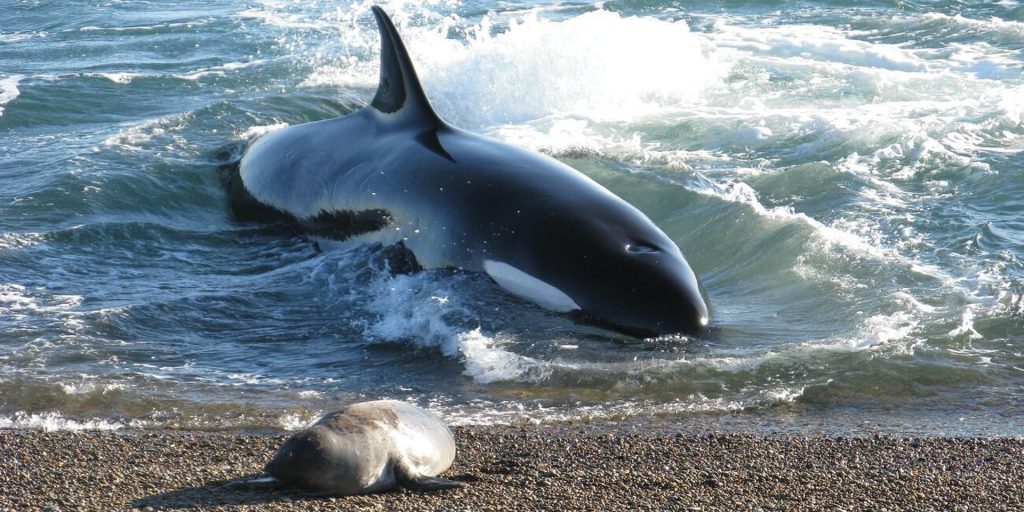 Hearing your first Howler Monkey in the Amazon
Despite containing a staggering number of species, the density of the rainforest means that the Amazon can be a difficult place to spot wildlife. But anyone who has visited the Amazon Basin will tell you that the myriad sounds that you hear at dawn and dusk more than make up for any lack of visual contact. From the hundreds of different bird songs to chattering monkeys and the frantic sound of white-lipped peccary rushing through the undergrowth, the forest is an aural feast.
But there is one sound which frightens almost every first-time visitor to the Amazon. And that is the call of the Howler Monkey! In fact, Howler Monkeys are among the loudest land animals in the world. Their guttural howls can travel up to 5km across the canopy. One of our favourite South America wildlife experiences is waking to the eerie sound of troops of Howlers calling through the morning mist as the jungle comes alive. Turn your volume up and click here for a taste of this audio adventure!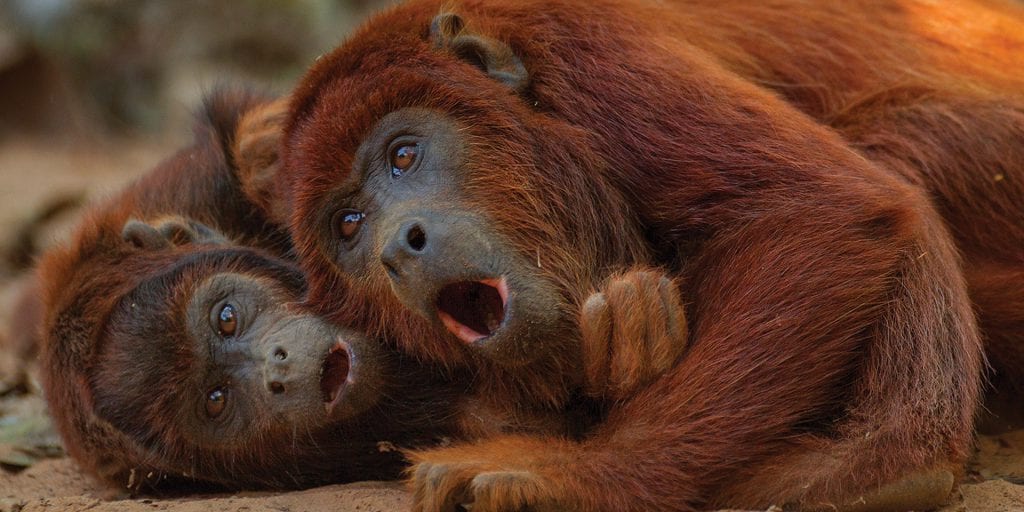 Seeing Mexican forests blanketed in Monarch butterflies
Every year, some 200 million Monarch Butterflies migrate from Canada and the US to Mexico. This 4,500km journey is the longest of any insect migration on earth. And the resulting carpet of orange, black and white is a sight to behold. Visit the UNESCO Heritage Listed Monarch Butterfly Biosphere Reserve from November to February to witness this breathtaking widlife spectacle. We recommend avoiding weekend visits when the number of visitors can be overwhelming.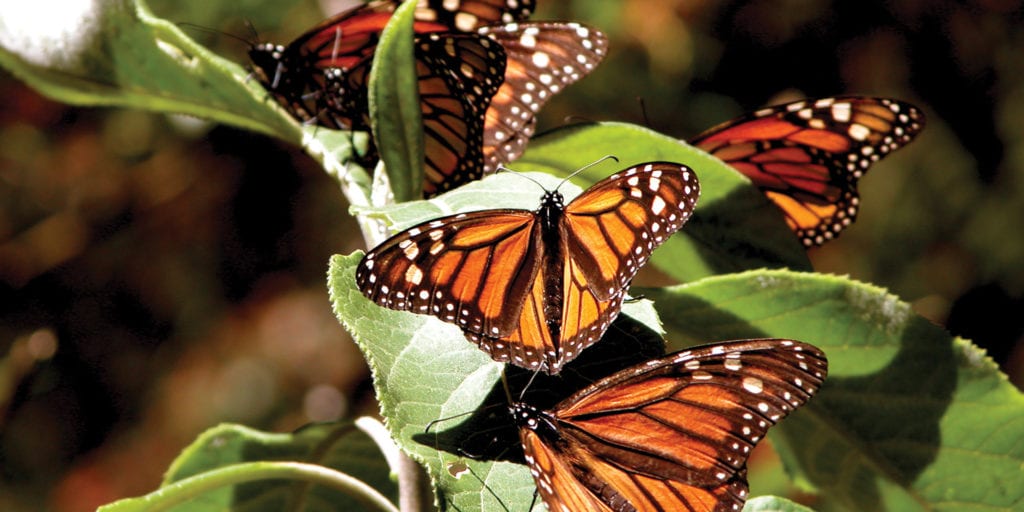 Experiencing the extreme biodiversity of Costa Rica
It's no secret that Costa Rica is one of the world's best destinations for ecotourism. After all, almost 30% of the country is protected by national parks, reserves, and wildlife refuges. But there is one corner of this eco-paradise that stands above the rest. And that is the Osa Peninsula. In fact, National Geographic has described this pristine peninsula as "the most biologically intense place on earth." So it should come as no surprise that some of Central America's best wildlife experiences can be found here.
Choose one of the region's excellent jungle lodges as your base and explore Corcovado National Park for the chance to see spider monkeys, tapir, anteater, jaguar and Central Amercia's largest population of scarlet macaw. Then, explore underwater at the Caño Island Biological Reserve to see some of the region's iconic marine species such as green turtles, reef sharks and stingrays. All in all, the Osa Peninsula crams 2.5% of the planet's biodiversity into just 0.001% of its surface area! Meaning, this is one destination wildlife enthusiasts simply cannot afford to miss!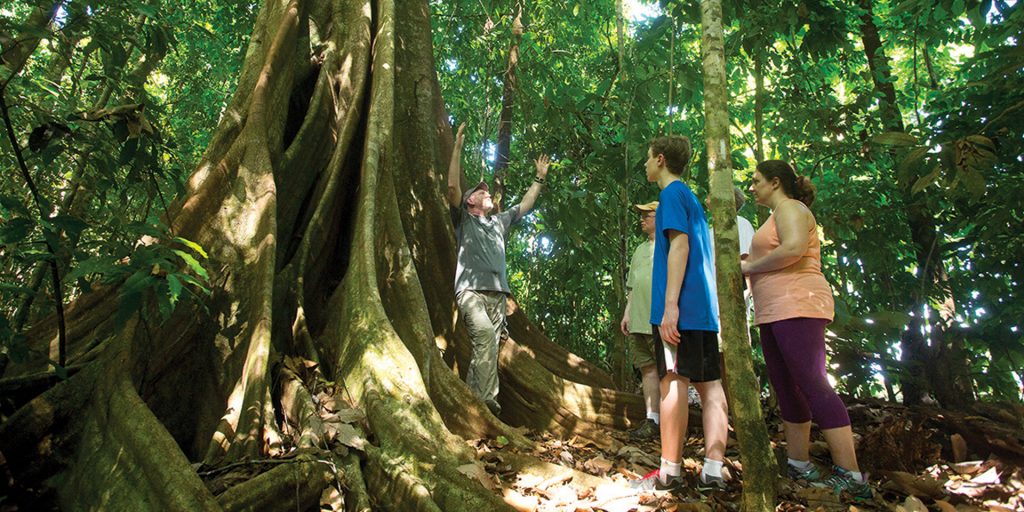 Reliving your childhood with the real life Paddington Bear
Remember Paddington Bear? That beloved character of children's books? Not many people recall that he came from "Darkest Peru". And even fewer are aware that there really are bears in South America! Named for the pale rings that circle their eyes, Andean Spectacled Bears are found in cloud forests from Colombia to northern Argentina but are incredibly elusive. In fact seeing one of these diminutive bears is almost as difficult as it is to see a jaguar! But there are a few places where your chances improve dramatically.
One of these places is the charming Hacienda Zuleta, an authentic working farm on more than 4,000 acres which dates back to the 17th century. Thanks to the conservation work of Mr. Galo Plaza Lasso and family, Zuleta has become a sanctuary for the Andean Spectacled Bear. And with more than 30 individual bears having been sighted frequently around the property, you stand an excellent chance of seeing 'Paddington' during your stay.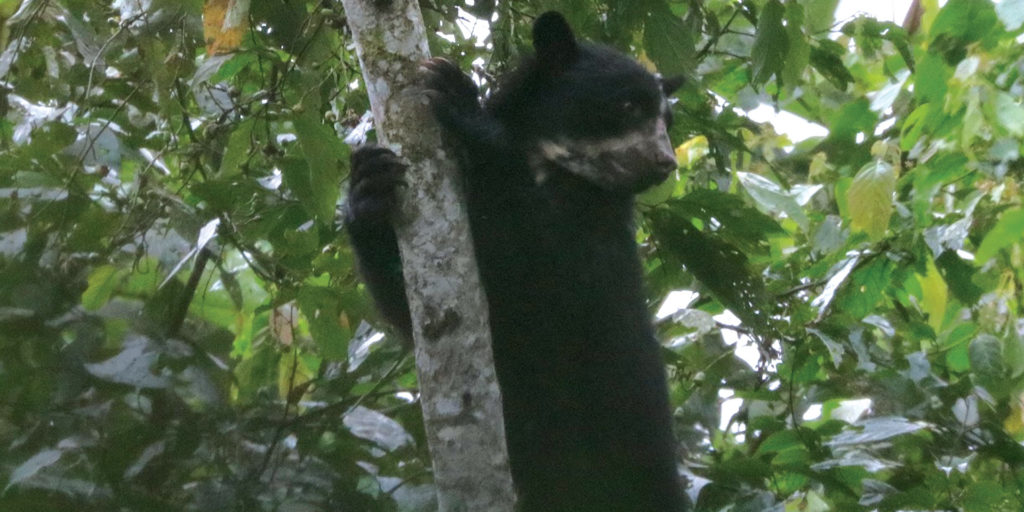 Witnessing the mind-boggling multitudes on South Georgia
In terms of wildlife density, nothing comes close to South Georgia. In fact, at the height of the breeding season, there are said to be more wildlife per square metre on South Georgia than any other place on earth. The statistics are difficult to wrap your head around – 30 million breeding birds, including 7 million penguins & 250,000 albatrosses, 2 million fur seals and 50% of the world's population of southern elephant seals. And thanks to the limited exposure these animals have had to humans, they are largely devoid of fear. Which means that you can view and photograph these species at incredibly close range. Most of our clients agree that South Georgia is the highlight of their Antarctic cruise!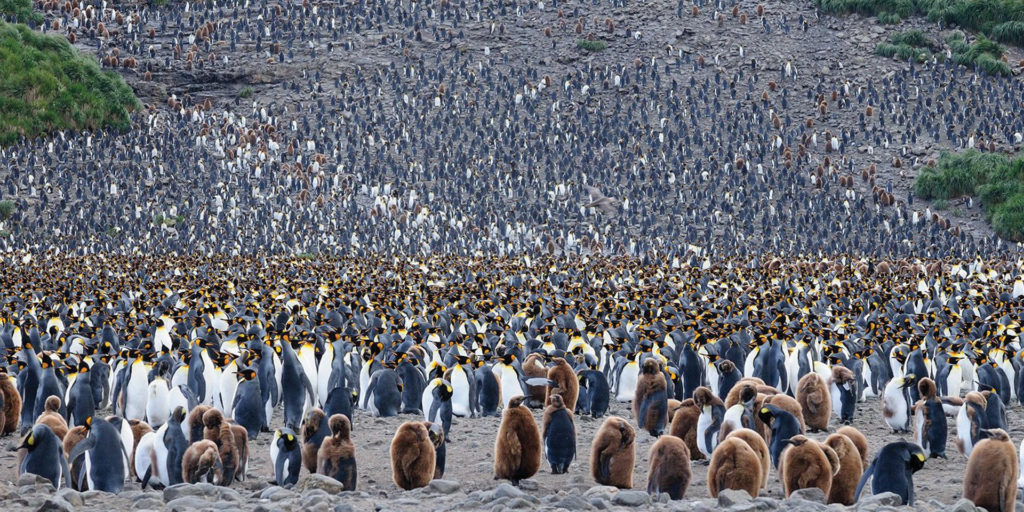 Of course, there are countless other incredible wildlife experiences to be had in South & Central America! There's jaguar spotting in the Pantanal and swimming with Whale Sharks in Mexico. Not to mention puma tracking in Patagonia and the beautiful camelid species of the Andes. And then there are the myriad bird species that dazzle us every time we visit – curious toucans, rainbow coloured macaw, brilliantly hued Quetzals and the elegant flamingoes of the Atacama Desert.
So, why not get in touch with one of our expert consultants? And find out how to make your next South & Central America holiday a wildlife adventure to remember.