Have you always dreamed about taking a road trip through South America? After all, nothing really compares with the freedom of hitting the open road! But South America is huge and for many people, the prospect of planning a road trip is just too daunting! But that's where our team of experts come in! We've road tested the best routes right across Latin America (not to mention some of the more questionable ones!). Which means that we can take all the stress out of your next self-drive adventure.
From route-planning to accommodation, top tips for off-road sightseeing and the best roadside snacks, Contours Travel makes planning your South American road trip a breeze!
The most important tip for planning your Latin American road trip is not to bite off more than you can chew! Choose a small area and really take the time to explore it. Also, one-way drop off fees can be truly exorbitant – so try and plan your trip as a circuit if possible.
So, are you ready to hit the road and explore more of South and Central America? Here are some of our favourite self-drive destinations for road trip enthusiasts!
Patagonia
We could wax lyrical about road tripping across Patagonia for hours. This vast, untamed region is one of the best in the world for self-drive holidays. In fact, it is so incredible that our Patagonian go-to man Ben Price has been developing a series of unique self-drive itineraries that we will be sharing with you over the coming months in our newsletters. These remarkable, in depth road trips will take you across the Andean Lakes, along the Carretera Austral, through Welsh Patagonia and to the ends of the earth, Tierra del Fuego.
When to go?
Northern Patagonia can be enjoyed year-round but further south it is best to travel between October and May.
Top Tips
Always allow extra time for photo stops! The continually changing light and dramatic landscape will have you constantly stopping in amazement! Also, take note that high winds and prolific wildlife can make driving challenging in some parts of Patagonia. Drive cautiously at all times.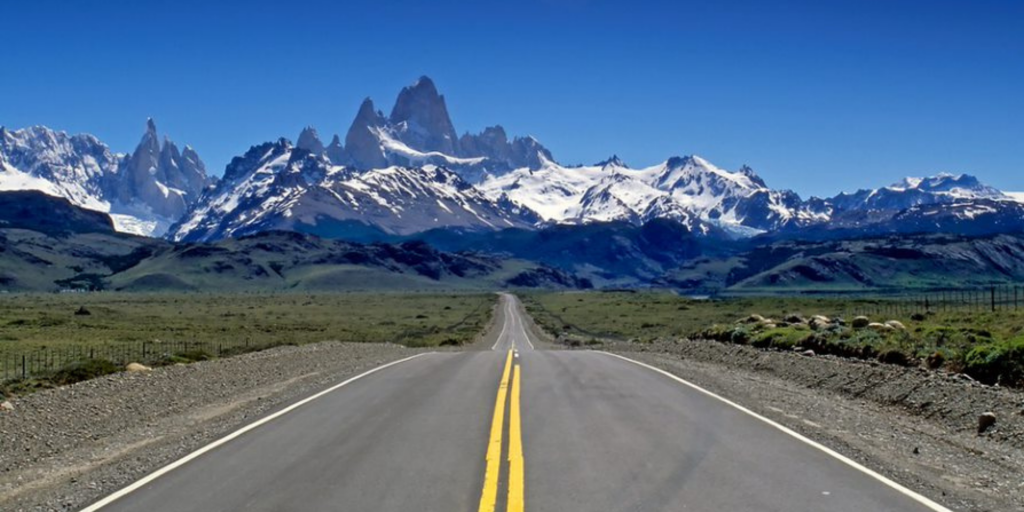 North-western Argentina
Far from the glaciers and alpine forests in Patagonia, the northern provinces of Tucuman, Salta and Jujuy offer a very different image of Argentina. Here you will find cacti-studded canyons, arid plains and richly coloured hills. Pick up your hire car in Salta and spend a few days driving north to the cute adobe towns of Tilcara and Purmamarca, where you can see the Seven-Coloured Hill. Then, head west along Route 52 for the magnificent Salinas Grandes, a huge expanse of salt located at 3,450m above sea level. Continue south to San Antonio de los Cobres where you can see the incredible Polvorilla Aqueduct. From here you can return to Salta for a few days exploring this beautiful colonial city and enjoying some of northern Argentina's culinary delights.
For the next leg of your road trip, you will be heading south and then west again along Route 33. This spectacular journey takes in some of the most memorable sections of the drive. You'll pass through the Cuesta del Obispo (Bishop's Slope) and the striking Cardones National Park, before hitting Recta del Tin Tin, a super straight stretch of road that runs for more than 18km. Arrive to the village of Cachi and stay overnight. Or head south to Molinos and check out the amazing James Turrell Museum at Estancia Colome. Your next destination is the wine-growing region of Cafayate, a lovely place to base yourself for a few days whilst sampling the excellent local torrontes and malbec varieties.
From Cafayate, you can return to Salta along the beautiful Quebrada de Cafayate. Alternatively, continue south and east, crossing the stunning Calchaquies Range to descend through cloud forest into San Miguel de Tucuman.
When to go?
Travel from April to November to avoid the summer rains which sometimes make travel along unpaved mountain roads impossible. The winter months tend to be dry and sunny – but quite cold in the evening.
Top Tips
There are some truly wonderful culinary treasures to be found in this region. Sample wine-flavoured ice cream in Cafayate and stop for artisanal cheeses in Tafi del Valle. Try delicious local salami and olives in Amaicha del Valle and don't miss Argentina's best empanadas in Tucuman! Shop judiciously and plan picnic stops into your days!
Mexico's Yucatan Peninsula
This vast coastal region, jutting out into the Caribbean Sea, is a wonderfully easy place to plan a road trip. Firstly, there are numerous direct flights into your starting point, Cancun, from all over the USA and other Latin American countries. Second, accommodation options abound, with some incredible historic haciendas providing beautiful and authentic accommodation experiences. And last (but definitely not least) is the sheer variety of attractions that the whole family can enjoy. From ancient Maya ruins to stunning limestone cenotes and dense tropical jungle. Not to mention some of Mexico's most beautiful colonial cities – Merida, Campeche and Izmal, just to name a few.
Pick up your rental car in Cancun and head west across the top of the Peninsula, stopping at Valladolid and Izmal enroute to Merida. Your route then turns south, passing magnificent Uxmal ruins to reach Campeche. Then, travel east through the Calakmul Biosphere Reserve (complete with iconic wildlife such as howler monkeys, coatis and toucans). Finally, return to Cancun along the Riviera Maya, stopping at Mahahual, Tulum or Playa del Carmen for a well-earned beach break, before finishing at Cancun Airport. This self-drive itinerary is the perfect way to discover one of our favourite parts of Mexico!
When to go?
The Yucatan can be visited year-round but perhaps try to avoid September (due to heavy rains) and Spring Break, when vast numbers of US college students descend upon the peninsula. Book accommodation well in advance from December to April, while the rest of the year is more relaxed.
Top Tips
Pack your bathers and visit as many cenotes as possible! These stunning limestone sinkholes offer a refreshing respite from the heat of the day. And while some can be heaving with tourists, there are many off-the-beaten-track alternatives that can be easily discovered with your hire car!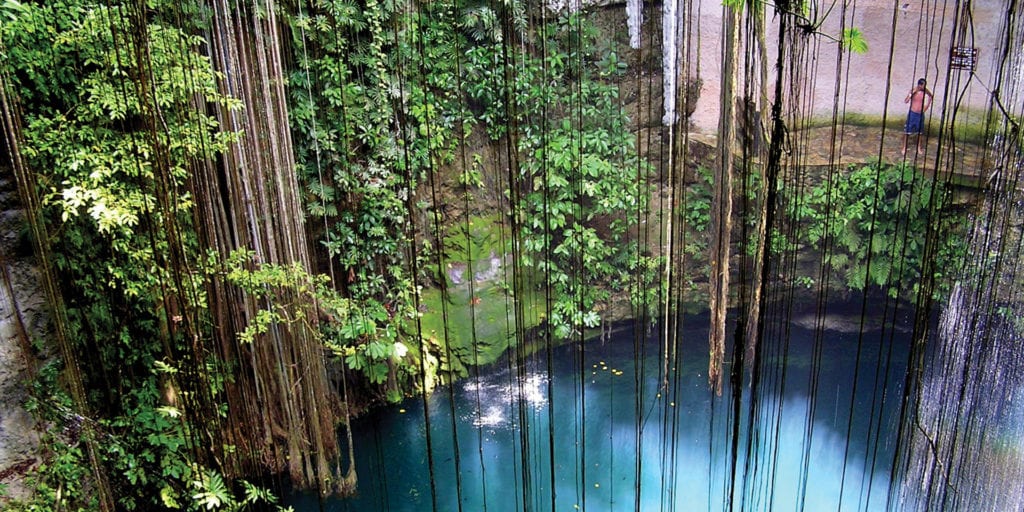 Cuba
Having your own wheels in Cuba makes sense. After all, there are fairly limited tourist coaches between cities and private transfers can be costly. Plus, with relatively little traffic and (mostly) decent roads, road tripping across Cuba offers a relaxing way to explore this beautiful island.
Travel west from Havana and spend a few days exploring the gorgeous region of Pinar del Rio. Stop at Las Terrazas and Soroa, and perhaps spend a night or two in the lovely Viñales Valley. Then it is time to head east. Drive to Cienfuegos with a stop at Bay of Pigs en route. Spend a few days in Trinidad and visit nearby Topes de Collante, the Che Guevara mausoleum in Santa Clara and explore Sugar Mill Valley.
Next you will be traveling across the interior through Sancti Spiritus, Camaguey and Bayamo. Hiking enthusiasts may like to detour to the Sierra Maestra National Park for a few days trekking, before heading to sultry Santiago de Cuba. Spend a few sweaty days exploring the cities many excellent live music venues and then hit the road again. The drive to Baracoa is one of the most scenic parts of your trip. And if you're in need of a break? Look out for roadside vendors selling cucurucho (a mixture of dried coconut with sugar, honey, guava, papaya and nuts) . This sweet snack is a delicious pick-me-up and goes perfectly with a cup of rich Cuban coffee! From Baracoa you'll follow the coastal road to Holguin, where you can leave the car and take a flight back to Havana.
When to go?
November to June is the best time to visit Cuba – however it can be difficult to secure a hire car during the peak season (December to February) unless you book well in advance.
Top Tips
Hire cars are all modern vehicles but don't be disappointed! Cuba's classic vintage cars may look stylish but they lack seatbelts (and often suspension!), making them both unsafe and uncomfortable for longer trips.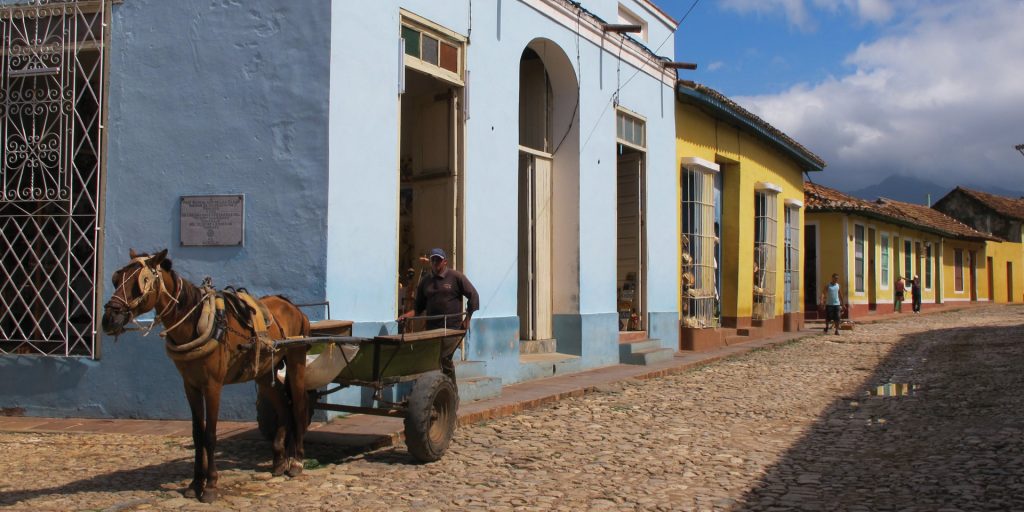 Brazil's Bahia Coast
Bahia holds a special place in the heart of all Brazilians. This is the place where African influence on Brazilian identity is at its strongest. Millions of slaves were brought through Salvador de Bahia, and their cultural heritage has been preserved in the music, dance, food and religion of their descendants. The region is also home to some jaw-dropping beaches, not to mention wonderful weather and scrumptious seafood. So why not hit the road and explore all that Bahia has to offer?
We recommend starting in Ilheus, where can spend a few days exploring nearby mangrove forests, waterfalls and cacao plantations. Then, continue south to the bohemian town of Itacare, a local surfing mecca and ecotourism hotspot. Next, you will drive to the Marau Peninsula, where you can team up with a local guide and visit a local school or traditional fishing villages. And now it's time to leave the car behind and hop a ferry to the stunning Ilha do Boipeba, a tropical paradise with less than 2000 inhabitants and no motorised vehicles. Spend a few days snorkelling, exploring remote beaches and indulging in fresh local seafood. This is a difficult place to leave – but when you finally manage to tear yourself away you can take the ferry back to the mainland to collect your car. Drive to Itaparica and take the car ferry to Salvador.
When to go?
There is really no bad time to visit this region, with very little temperature variation throughout the year. March and April tend to receive more rain, but there will still be plenty of sunshine so you can enjoy the beach.
Top Tips
There are some fascinating cultural experiences to be had in this region however English is not widely spoken. It pays to be organised and have a guide meet you at each destination, if you are keen to gain a deeper understanding of Bahia's unique culture and history.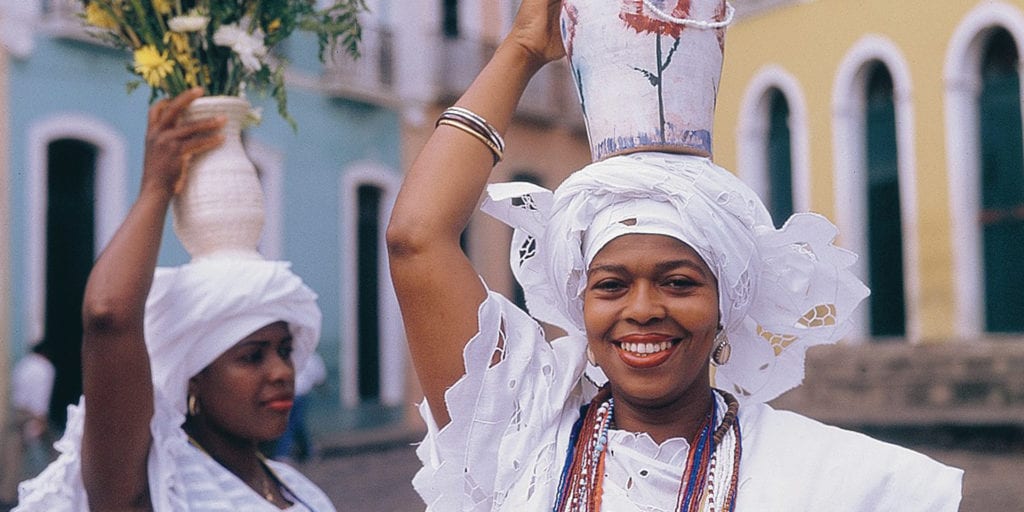 Of course there are many other fabulous road trips to be had around South and Central America. Talk to our expert consultants about planning a self-drive holiday in Costa Rica, Ecuador or beautiful Colombia! And don't worry – we will always be brutally honest! You can find out why we don't always recommend renting a car here!