As 2020 comes to a close we can reflect on what we have learned during this long and very challenging year. And one thing that most of us can agree on is that the things we have missed most this year are the experiences that make us uniquely human. From hugging our family, to hanging out with friends. Enjoying meals together in local restaurants or an afternoon drink on a summer terrace. And of course, exploring new destinations and cultures.
While we are all very happy to see the end of 2020, it seems likely that it will be some time before normality returns in 2021. With that in mind, we're casting our minds ahead – to 2022 – when international travel should start to bounce back with a vengeance.
Why not start planning your 2022 holiday now? Check out our top 22 experiences for travel in 2022 – or talk to our expert consultants for more ideas.
1. Enjoy high altitude wine and culture at Estancia Colome, Argentina
If you love wine, art and spectacular scenery then a visit to Estancia Colome is a must in 2022. Because not only does this boutique bodega boast incredible high-altitude wines (grown between 2,300 to 3,111 metres above sea level). But it is also home to one of Argentina's most unlikely and impressive art museums. In fact, this is the only museum in the world dedicated to renowned American artist, James Turrell. And while it is possible to pop in for a quick visit, we recommend staying overnight at the gorgeous 9-room Estancia Colome and taking your time to appreciate the artist's work exploring light and space. Not to mention a glass of exquisite Altura Máxima malbec.
How to get there: Fly to Salta and pick up your hire car. The Colonial Northwest is one of our favourite self-drive destinations in Argentina. But, if you prefer to let someone else take the wheel, we can arrange a driver and guide for you.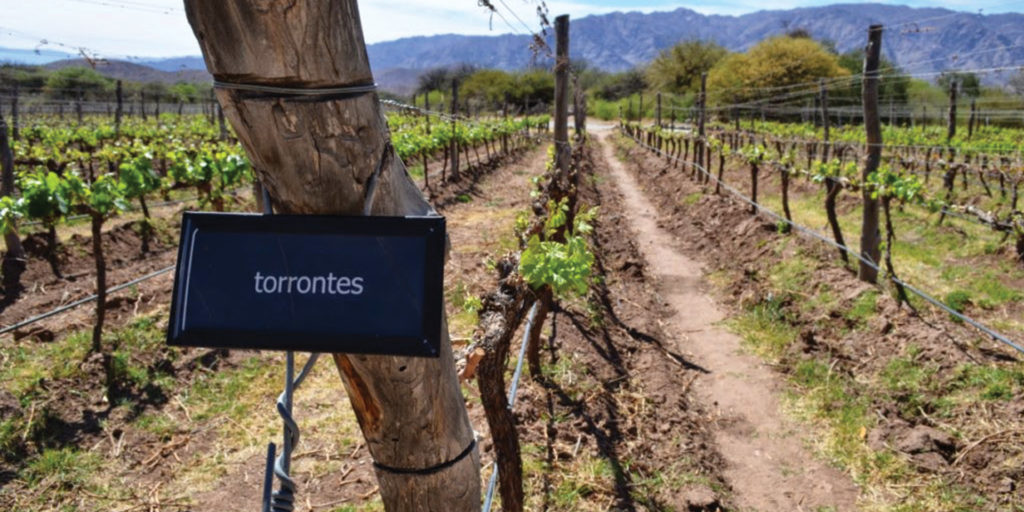 2. Spot jaguar in the Pantanal
The Pantanal is the world's largest tropical wetlands and is home to a staggering array of iconic (and often endangered) wildlife. Here you'll find the world's largest parrot, the Hyancinth macaw. And some of South America's most unusual creatures, such as Giant Anteater and the Giant Armadillo. But the Pantanal is best-known for having the highest density of jaguar populations in the world. The excellent Onçafari Project works to habituate jaguar and other animals to human presence, and in 2019 had a 98% success rate of guests viewing these beautiful creatures. Visit during the dry season months between June and September for the best chance of seeing the largest predator on the continent.
How to get there: Fly to Campo Grande. From the airport the excellent staff from Caiman Ecological Refuge will drive you around 4-5 hours to the lodge. We recommend at least 4 night's stay.
3. Self-drive the Patagonian wilderness
Patagonia is an immense wilderness, perfectly suited to self-drive holidays. Our experts have spent the last few months putting together unique, tailor-made itineraries designed to get you off the beaten track and away from the crowds. Whether you've got 7 nights or 3 weeks, we have the perfect circuit for you. We take care of the logistics- from car rental to ferry tickets, accommodation and maps. You simply need a sense of adventure!
How to get there: we have self-drive itineraries covering different regions of Patagonia. Popular starting points are Temuco, Puerto Montt, Balmaceda and Puerto Natales.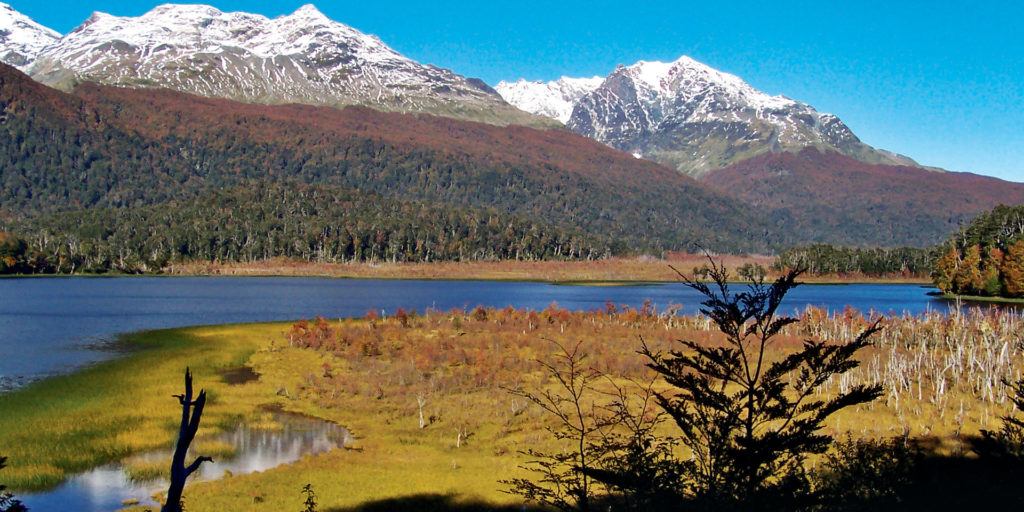 4. Play Robinson Crusoe on Isla Palenque
What better way to recharge the batteries than on the stunning private island of Isla Palenque, in Panama? Settle into your thatched beachfront bungalow and enjoy superb farm-to-table cuisine during your all-inclusive stay. With more than 10 kilometres of trails through pristine rainforest, there are plenty of opportunities for you to experience the wild beauty of the interior. And private beaches beckon around every corner. 'Palenque' means refuge or sanctuary, and that is exactly what you will find in this uniquely beautiful paradise.
How to get there: Fly from Panama City to David and then transfer one hour by road to the port town of Boca Chica. From Boca Chica it is a 15-minute boat ride across gentle water to Isla Palenque on the resort's private covered boat.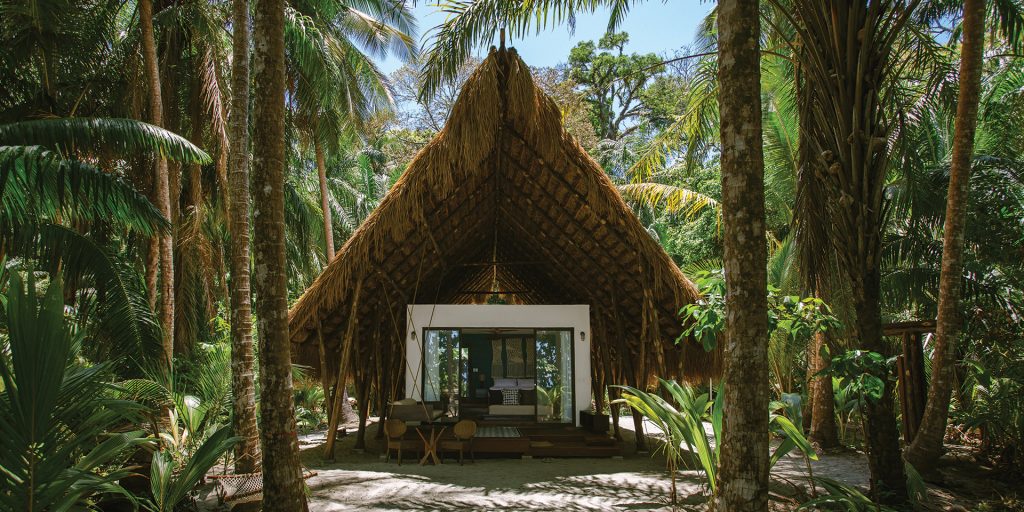 5. Visit the 'liquid rainbow' of Caño Cristales
Colombia is one of Latin America's fastest growing tourist destinations. And yet very few travellers visit the spectacular Caño Cristales. From July to November this river explodes in a riot of brilliant red, black, white and yellow, thanks to a naturally occurring algae. And in 2022, the team behind Mashpi Lodge are due to open Wayabero Lodge, making this destination even more appealing.
How to get there: You can get to Caño Cristales via a 90-minute flight from Bogota to La Macarena. In town there is a small range of simple accommodation.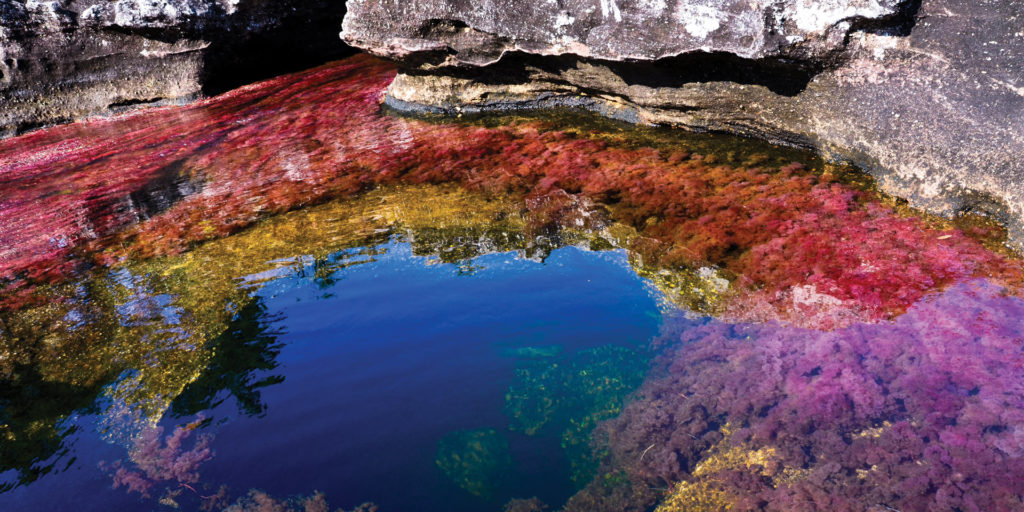 6. Trek to the Inca city of Choquequirao
Choquequirao was built in the same period as Machu Picchu and shares many architectural aspects. However, in terms of tourism, they could not be more different. Because unlike the fantastic infrastructure that allows thousands of tourists to visit Machu Picchu every day, there is only one way to get to Choquequirao. And that is on foot! The 64km trek is challenging and recommended only for travellers of reasonable fitness. But the rewards are stunning cloud forest, majestic views of the Andes all around, and an Inca city built in the same era as Machu Picchu. With just a fraction of the visitors. Note that a cable car to the ruins is being planned by the Peruvian government. So get in quick, before the hordes descend!
How to get there: treks to Choquequirao depart Cuzco. We recommend at least 3 nights acclimatisation prior to commencing the trek.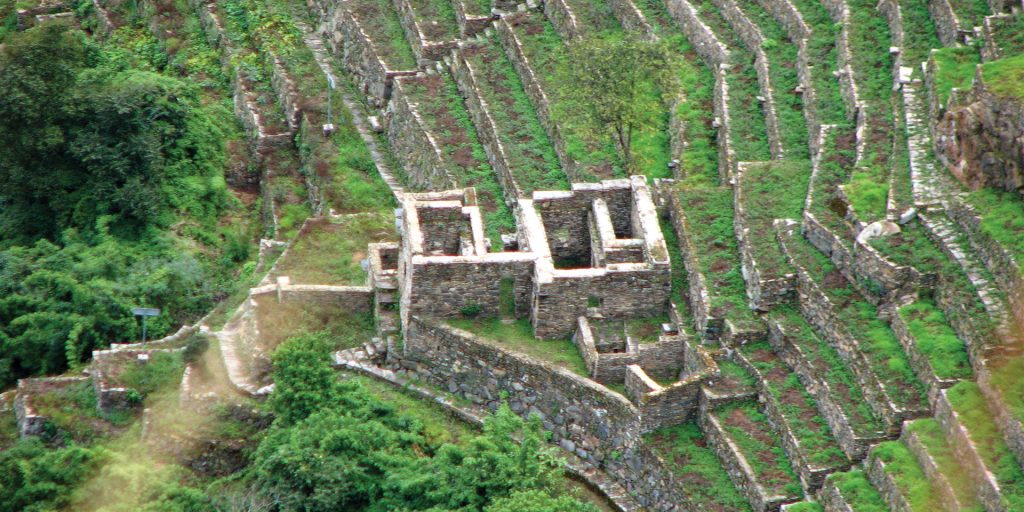 7. Quaff wine in Uruguay
By now most Australians are familiar with the incredible wines of Chile and Argentina. But tiny Uruguay is just as impressive. Visit the wonderful Narbona Wine Lodge just outside of Carmelo and experience the best of Uruguayan viticulture. This elegant winery dates back to 1909 and has just five rooms, making your stay an intimate affair. Wine connoisseurs should aim for the 'Vendimia' harvest festival, celebrated in March.
How to get there: Travel by road from the capital Montevideo. Alternatively, take the ferry from Buenos Aires to Colonia del Sacramento and we will arrange a transfer to Carmelo for you.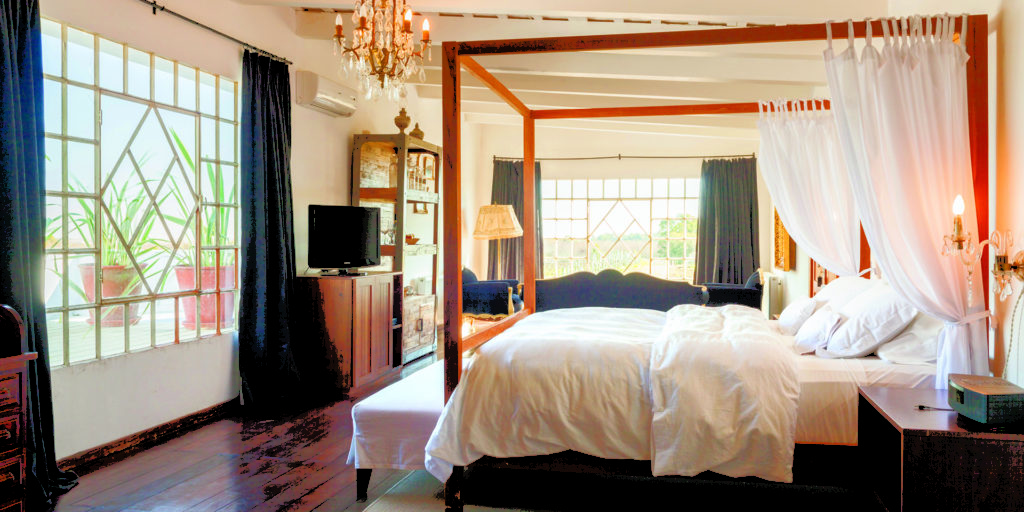 8. Gaze at the stars in Atacama
The Atacama Desert is the driest place on earth and also boasts the clearest skies, thanks to low light pollution and the high altitude (2,400m). Whether you opt for one of the excellent all-inclusive lodges, or a simple guesthouse in the town of San Pedro de Atacama, make sure you include an astronomy tour in your stay. Gazing through a powerful telescope, you'll learn about the constellations and examine the moon, or maybe Saturn, up close. And your guide will share the cosmological world view of the indigenous Atacameño people, making this a fascinating cultural experience as well.
How to get there: Fly from Santiago to Calama and then travel 90 minutes by road to San Pedro de Atacama.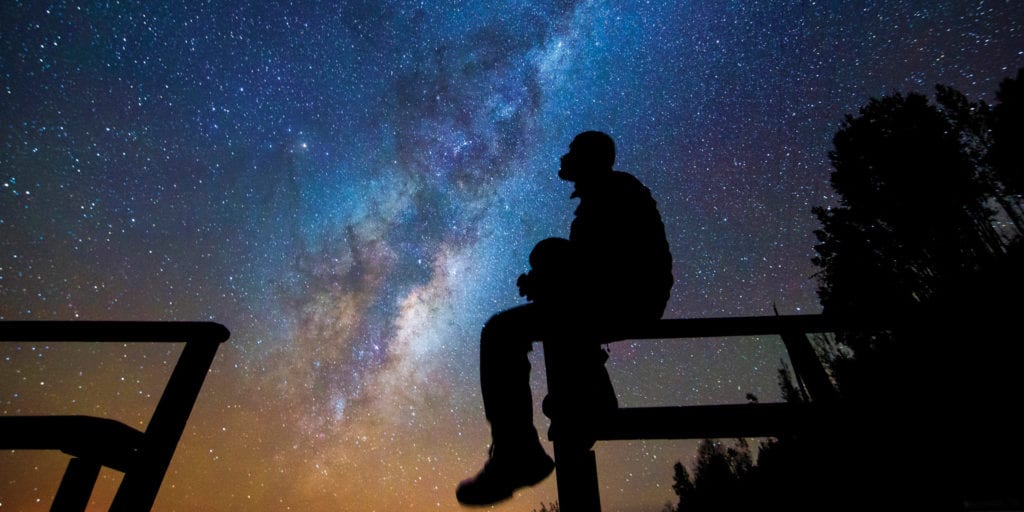 9. Search for sloth on the Osa Peninsula
Costa Rica is one of the world's premium ecotourism destinations, with more than 25% of country protected for conservation. But the jewel in her crown is surely the Osa Peninsula. Named by National Geographic as "the most biologically intense place on earth," the peninsula is home to harpy eagle, scarlet macaw, sleepy sloth, tapir, spider monkeys, ocelot and even jaguar. Not to mention an extraordinary array of marine life. We recommend a minimum of 3 nights at one of the excellent lodges – and enjoy an unparalleled nature experience.
How to get there: there are daily direct flights from San Jose to Puerto Jimenez. From there it a short drive to lodges on the peninsula. Alternatively, you can also approach coming overland from Manuel Antonio, or from Panama.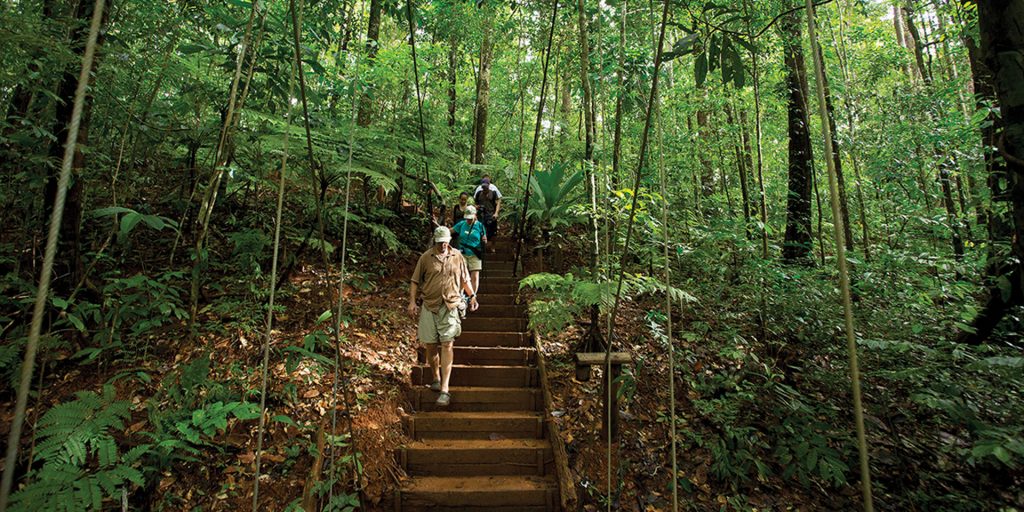 10. Climb a volcano in Nicaragua
Nicaragua is not known as the 'Land of Lakes & Volcanoes" for nothing! In fact, tiny Nicaragua boasts 19 volcanoes (with 7 considered active). Volcano Cerro Negro is an easy day trip from Leon and also offers the unusual experience of "sand" boarding down its steep slopes. Alternatively, Madero Volcano (one of the twin volcanoes that make up Ometepe Island) is a challenging hike to the top of its 1,400m crater. Along the way you'll hike through rich cloud forest and finally arrive at the misty crater lagoon. Whereas Mombacho Volcano is perfectly suited for moderate walks. A pick-up truck does most of the work and deposits you at the top where you can stroll along a series of trails that ring the crater. So, no matter what your fitness level, put volcano climbing on your list for travel in 2022!
How to get there: Nicaragua's many volcanoes are accessible from the capital city of Managua.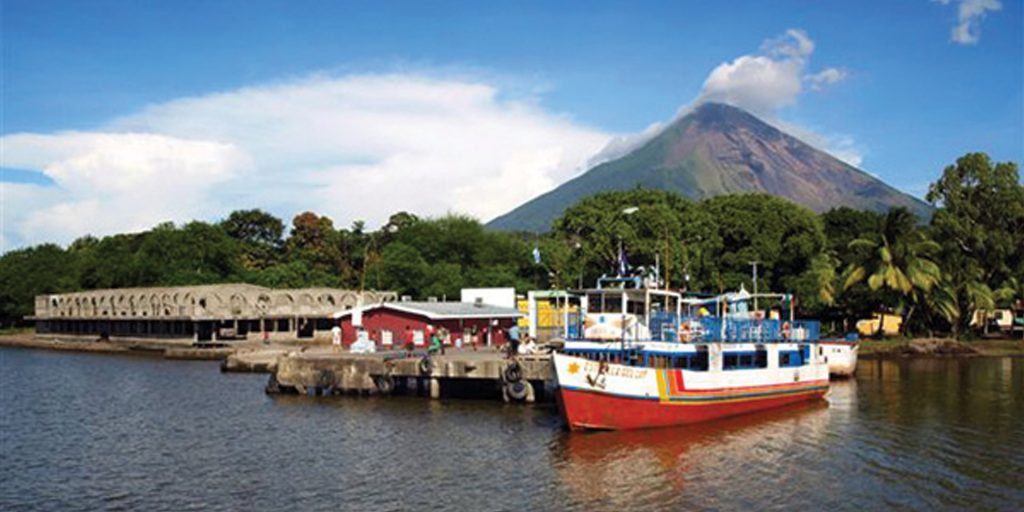 11. Dine at the world's best across Latin America
Latin America boasts multiple entries on the World's 50 Best Restaurants list. So why not enjoy some of the finest cuisine in the world on your next holiday? Not only will you be sampling some of the top chefs' dishes, you will be doing so at a fraction of the price that a similar experience would cost here in Australia or in Europe. Taste rustic Mexican flavours and indigenous ingredients at Pujol in Mexico City. Or devour the world's best steak at Don Julio in Buenos Aires. Experience Zero-kilometre sourcing and indigenous ingredients at the show-stopping Borago, in Santiago. And compare two top-ten entries in Lima – from the homage to Peruvian diversity at Central, to Japanese-Peruvian fusion at Maido.
How to get there: Buenos Aires, Sao Paulo, Lima, Santiago, Mexico City and Bogota all boast entries in the top 50. There are also exceptional experiences to be had in La Paz, Cuzco, Panama City and many other Latin American destinations. Ask our experts for advice when planning your culinary odyssey!
12. Learn to dance salsa in Cuba
Salsa music pervades every aspect of life in Cuba. City taxis compete with blaring radios, roving musicians ply the restaurants of Havana for tips. And in the plaza of seemingly every town in Cuba, there will be an ancient speaker cranking out salsa classics while Cubans young and old dance, despite the heat. And hey, if you can't beat them….join them! Learning to dance salsa in Cuba will open the country up to you in ways you cannot imagine. Before long you'll be gamely stepping onto dance floors, communicating with your dance partner as best you can and most of all – having a damn good time doing so. Cubans love to dance and their joy is infectious. Trust us, put aside your fears and give it a go. You won't be sorry.
How to get there: Direct flights to Havana depart from Mexico, Panama and Peru. We recommend at least 8 days to explore Western Cuba and longer if you wish to travel right across the country to the east.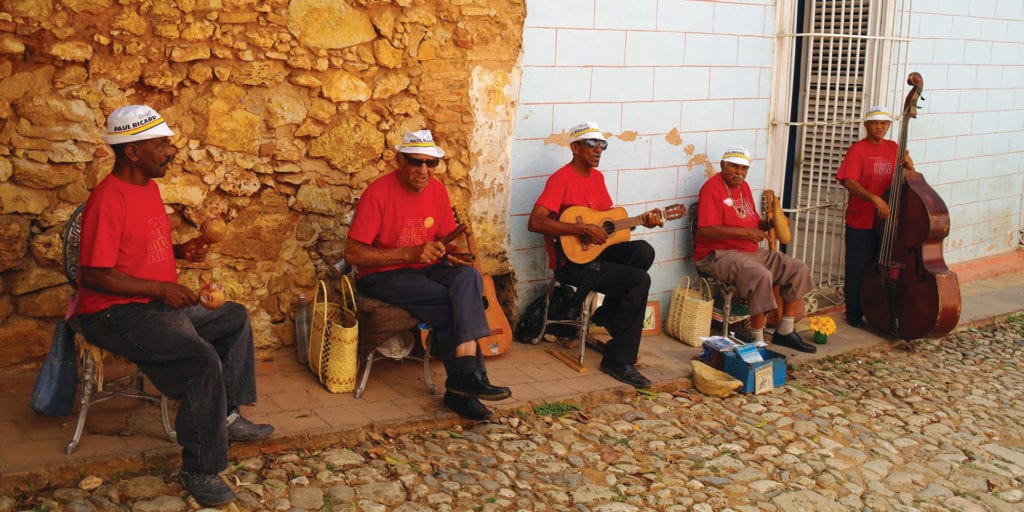 13. Fly a kite in Guatemala
The amazing Festival of the Giant Kites (La Feria de Barriletes Gigantes) takes place on All Saints Day (1 November) and is a spectacular mash-up of pre- and post-Hispanic beliefs. These enormous kites, some of which reach up to 20 metres across — are constructed out of bamboo, tissue paper, glue, and string and feature elaborate designs that differ from year to year. The kites traditionally acted as a beacon for the spirits of the deceased to locate their relatives. Today's observances combine indigenous ceremonies, Christian beliefs, and modern themes. The festival is one of Guatemala's most colourful and is best experienced in the towns of Santiago Sacatepéquez and Sumpango, near to Antigua.
How to get there: Fly to Guatemala City and then transfer by road 45 minutes to the pretty colonial city of Antigua. To travel in 2022 book around 9-12 months in advance for this popular festival.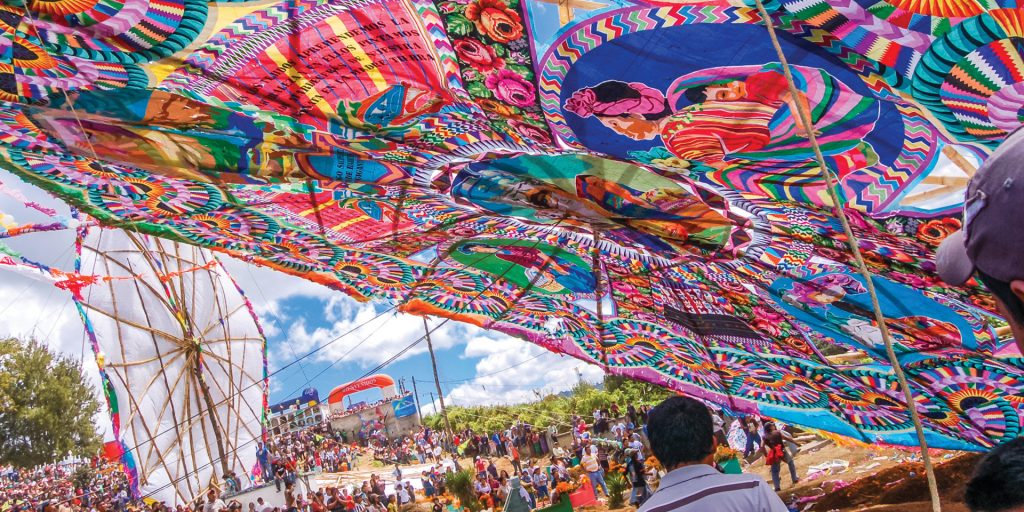 14. Bar-hop your way through Rio de Janeiro
If you are travelling to Rio de Janeiro in 2022, don't miss a fabulous 'boteco' tour exploring Rio's unique food culture and watering holes. It's an intimate night out with a local guide who takes you to the best hole-in-the-wall snack bars, brand new microbreweries, underground samba bars and more. Snack, chat, drink, explore and repeat on this ultra-authentic exploration of Rio nightlife.
How to get there: there are direct flights into Rio from most major South American capitals – as well as many cities in the USA.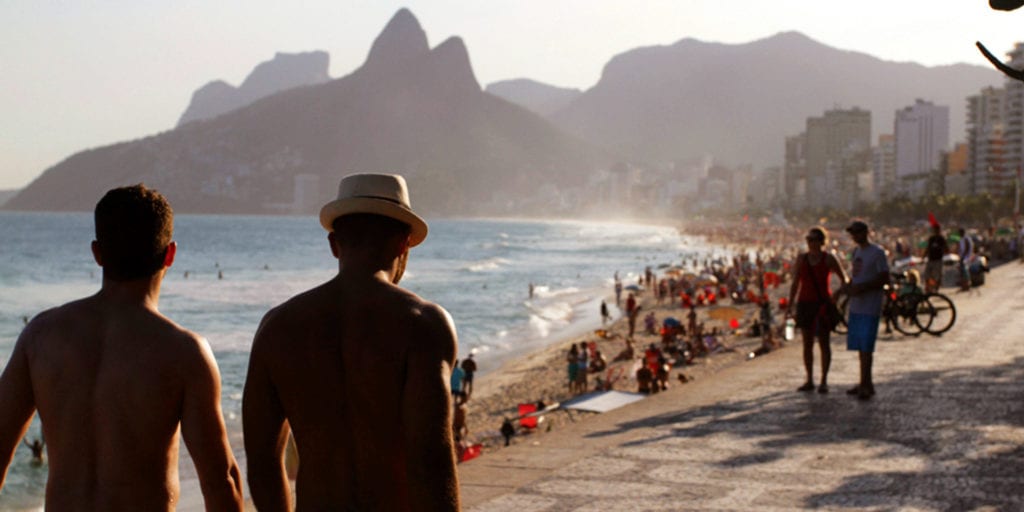 15. Enjoy Polynesian hospitality
Located more than 3,500km off the coast of Chile, Easter Island is one of the world's most intriguing and remote destinations. And while it is owned and administrated by Chile, the culture is very firmly rooted in Polynesia. The island enjoys mild temperatures year-round, making it a great destination for summer and winter. You'll see the impressive moai, giant statues weighing up to 13 tons. And wonder among the ancient quarries from where these figures were carved. Choose from deluxe, all-inclusive lodges or more moderate accommodation in Hanga Roa, the capital and home to around 3,300 people.
How to get there: make a round trip flight from Santiago de Chile. Alternatively, travel via New Zealand and Tahiti on one of the weekly services connecting Oceania and Easter Island.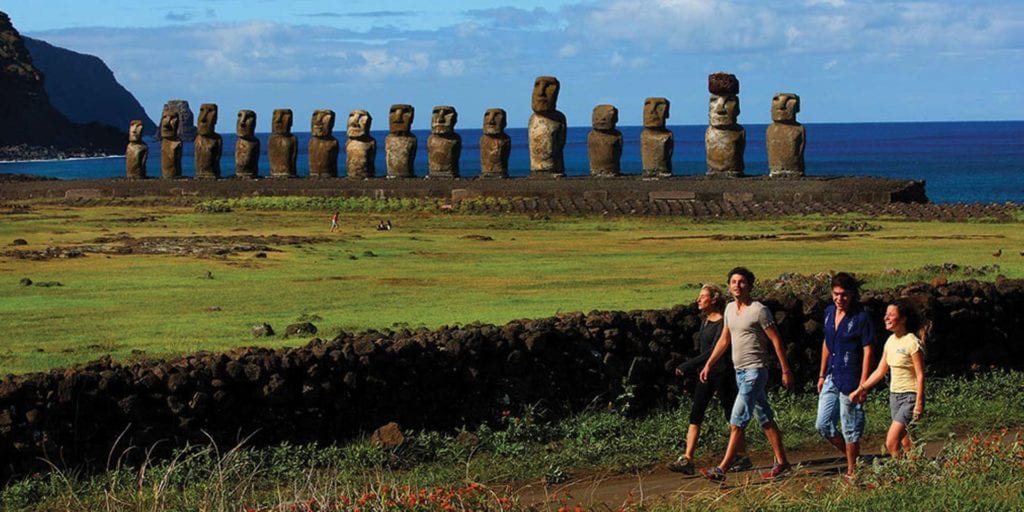 16. Scuba dive in the Galapagos Islands
It should come as no surprise that the Galapagos Islands contain some of the world's most iconic dive sites. The most famous sites around Darwin and Wolf Islands can only be reached on a 7-day live-aboard cruise, due to their location at the northwestern extreme of the archipelago. However, there are a few sites which are accessible from the main town of Puerto Ayora, on Santa Cruz. Once submerged, you can expect to see a variety of tropical fish, Galapagos penguins, hammerhead sharks, playful sea lions or seals. Note that due to the strong currents, cold water and deep water, the majority of Galapagos dive sites are only suitable for experienced divers.
And if you don't have your PADI license, fear not! Many of the Galapagos most iconic species can be viewed whilst snorkelling too!
How to get there: fly from Quito or Guayaquil in Ecuador. While planning your visit and your flights, remember the 24-hour fly rule after diving.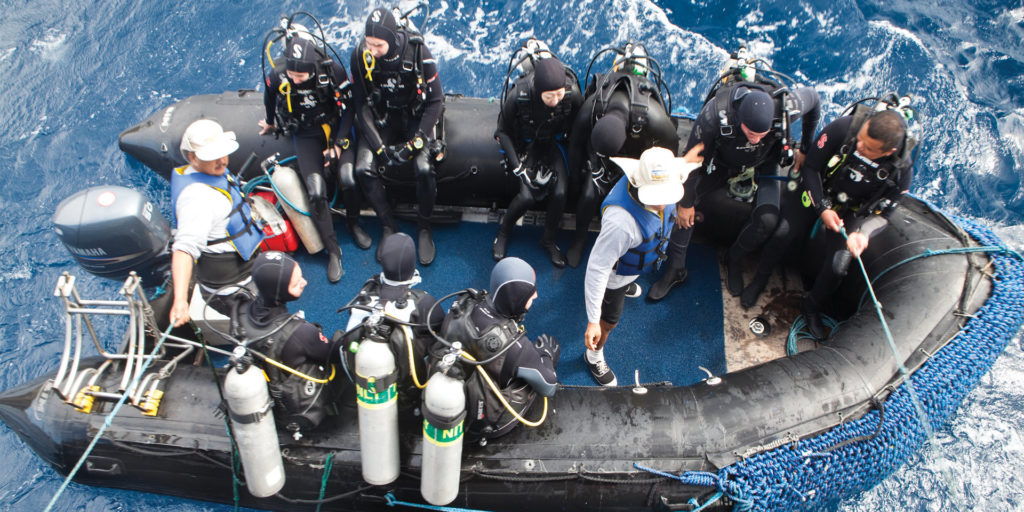 17. Check out Argentina's answer to the Galapagos Islands
While every traveller has heard of the Galapagos Islands, few know about the Valdes Peninsula. But this wildlife haven is every bit as impressive – and much cheaper and easier to get to! Spanning more than 400km of Atlantic coastline, this region is home to sea lions, elephant seals, penguins, dolphins and a staggering number of sea birds. But the real stars of the show are the whales. Don't miss the extraordinary sight of an orca launching itself onto the beach to catch an unlucky sea lion pup unawares! Or the chance to see a Southern Right Whale and her young, from the vantage point of an underwater submarine (yes, that's right)! This incredible wildlife destination is sure to be moving up people's travel lists in years to come. So get in early and start planning to travel in 2022!
How to get there: Fly from Buenos Aires to Trelew and then travel by road for an hour to Puerto Madyrn. This is the perfect base for your Valdes Peninsula adventures.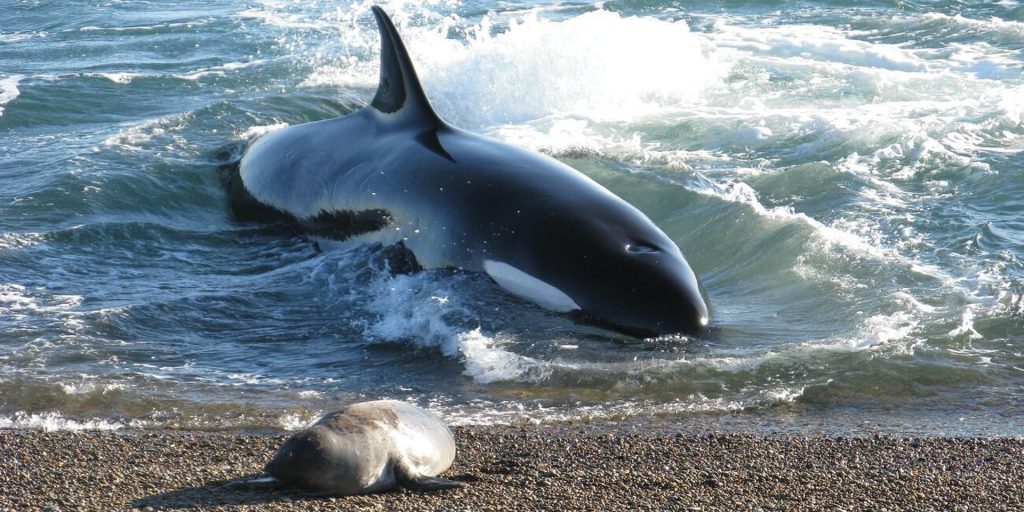 18. Stand on the northernmost tip of South America
Colombia's Guajira Peninsula is rugged and remote. It is wild, underpopulated and utterly unforgiving. But it is also a fascinating region that has never been tamed – not by the English pirates, Dutch smugglers or Spanish conquistadors of days gone by. And not by modern Colombian politicians. The fiercely independent Wayuu people of this region have guarded their autonomy for hundreds of years. And although it takes some determination to get to their far-flung settlements, the compelling landscape more than makes up for the rustic nature of these simple homesteads. Visit Punta Gallinas, the windswept northernmost trip of the continent, for a true end-of-the-world feeling.
How to get there: Riohacha is the closest town with an airport. From there it is a four hour drive to Cabo de la Vela, the most accessible settlement on the peninsula. Then a further 30 minutes by road to Puerto Bolivar, and 2-3 hours by boat will bring you to your Wayuu homestay.
19. Sleep in a treehouse in the middle of the Amazon
There are lots of amazing experiences to be had whilst traveling in the world's largest rainforest. But one of our favourites is the incredible Treehouse Amazon Lodge, located a couple of hours from Iquitos in northern Peru. There are 12 different treehouses to choose from – all of varying sizes and distances from the ground – but all of them offer simple comfort amongst the canopy. During the day you will explore the rainforest with your guide, perhaps swim with pink river dolphins, or visit a local community. And at night, fall asleep with the sounds of the forest all around you. Why not book this truly magical experience for your 2022 holiday?
How to get there: There are daily direct flights from Lima to Iquitos. Treehouse Lodge staff will then transfer you the 2.5 hours to the lodge.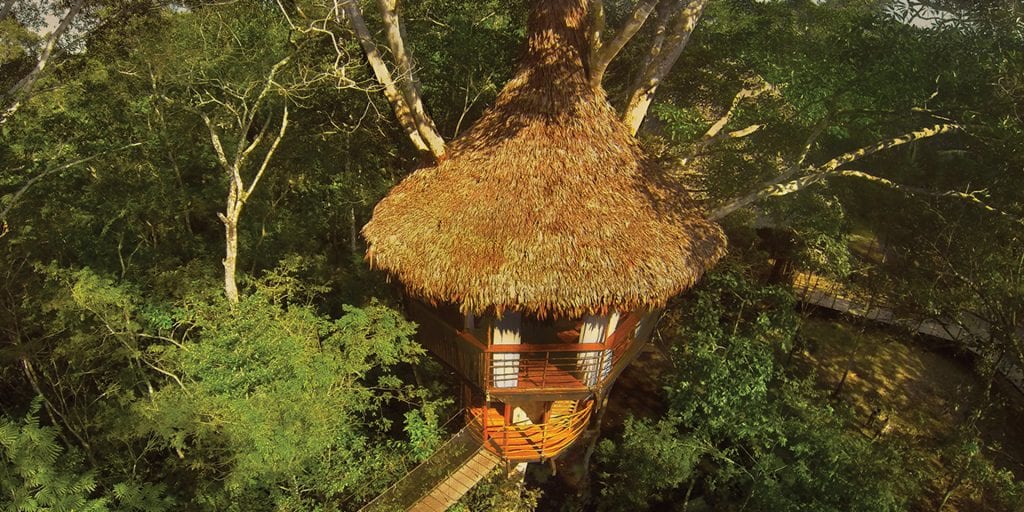 20. Watch 'The Taco Chronicles' (and then eat the real deal in Mexico)
The Netflix series 'The Taco Chronicles' offers a unique insight into the centrality of the humble taco in Mexican cuisine. The taco is more than just a snack, it is a symbol. And what a tasty symbol it is, too! From the ubiquitous 'tacos al pastor' in Mexico City to 'tacos de pescado' of the Baja Peninsula, there is enormous variety across the country. And at just a few pesos per taco, eating your way through the dozens of variations is not just delicious but very inexpensive! Of course, there is much more to Mexican cuisine than tacos – so why not learn to make mole in Puebla, taste Cochinita Pibil in the Yucatan and find out why Oaxaca is considered the cuisine capital of Mexico. Foodies should put Mexico top of their list for travel in 2022.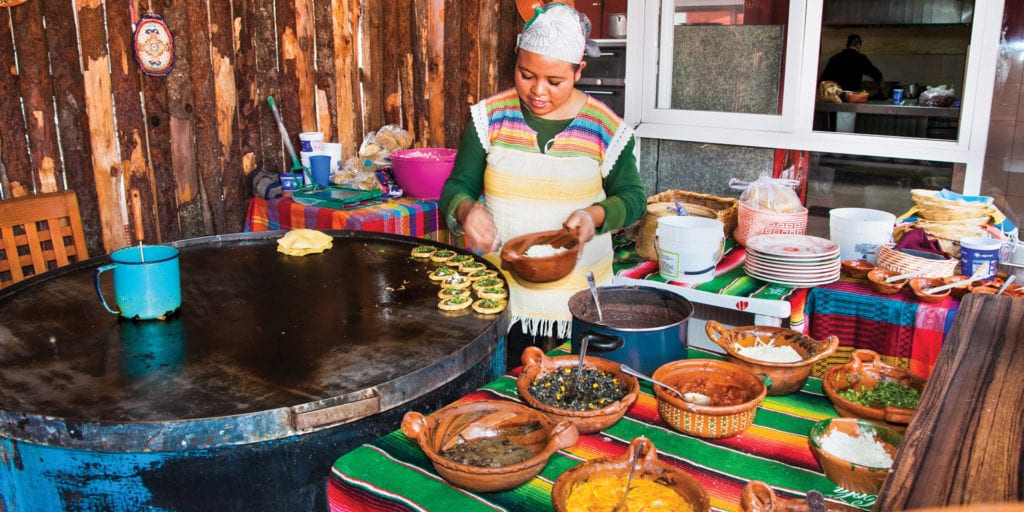 21. Discover the birthplace of Inca mythology
Isla del Sol (Sun Island) on Lake Titicaca in Bolivia was sacred to the Inca. It was here that their Sun God, Inti, was born and here that the first two Inca originated. The centrality of Isla del Sol to the Inca legends is evident from the large number of ruins. For such a tiny island it contains a wealth of cultural and historical riches. And while the island is visited by hundreds of day-trippers coming from Puno or Copacabana, very few opt to stay overnight. But those who do are blessed with extraordinary sunsets, brutally cold but magnificent starry nights and crystal clear, pink-hued dawns. Hike across the island along ancient trails. Enjoy hearty Andean soups in unprepossessing kitchens. And explore the significant and numerous ruins that dot the island from north to south. Take the time to discover Isla del Sol and you will be rewarded.
How to get there: From La Paz or Puno you can drive to the lakeside town of Copacabana. From there is around 90 minutes by boat to Isla del Sol.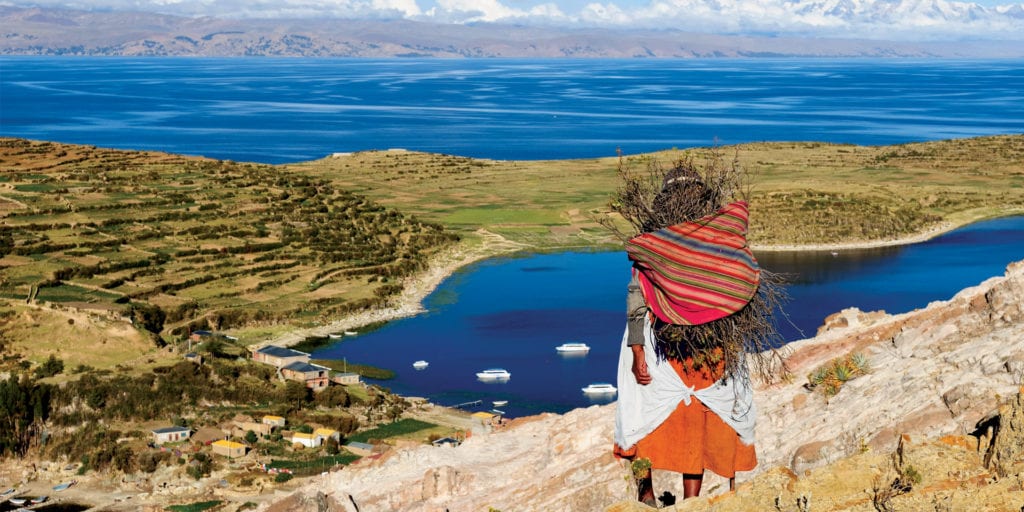 22. Visit the highest, driest, coldest continent
Antarctica remains the final frontier for many travellers. It is the last true wilderness and a place of indescribable beauty. From the prolific (and very friendly) wildlife to the myriad shades of blue that exist in every iceberg. Everyone who visits the polar regions comes away changed by the experience. And for many, the desire to return is too strong to resist. Far from being a once-in-a-lifetime destination, Antarctica becomes an obsession for many, and they return time and time again. And with most 2020/21 season Antarctic voyages cancelled, 2021/22 is shaping up to be a very busy season indeed. So, if you are interested in traveling to this unrivalled adventure destination in 2022, make sure you start planning now.
How to get there: most cruises depart from the southernmost city in Argentina, Ushuaia. There are also fly/ cruise options which can start and/or end in Punta Arenas, Chile. Combine with the Falklands and South Georgia for the ultimate polar adventure.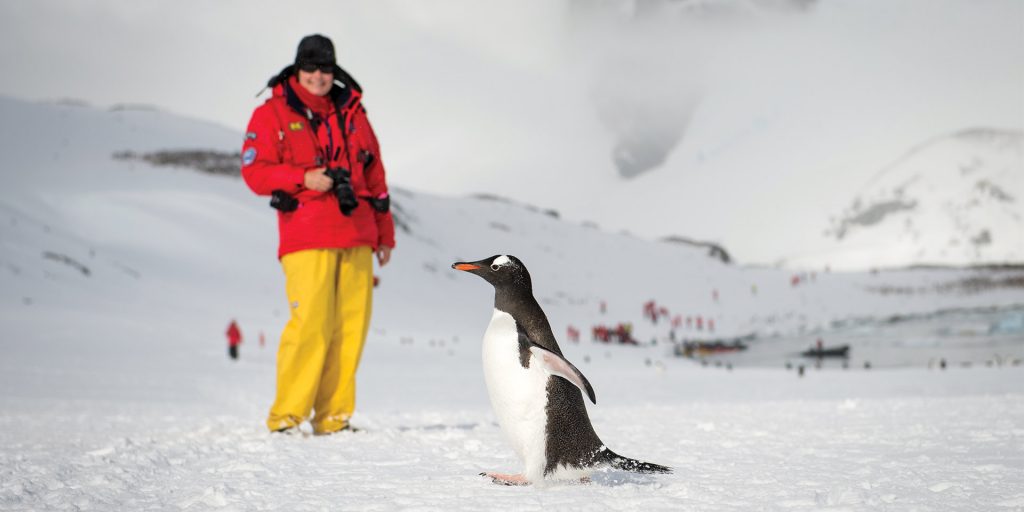 Of course, there are endless opportunities for unique, tailor-made experiences in Latin America. No matter where you wish to travel to in 2022, get in touch with our expert consultants and we can help you plan the perfect (and long overdue) holiday.