Central America offers travellers a wealth of diversity and experiences. From Maya ruins to tropical rainforest and stunning colonial cities. Not to mention man-made marvels such as the Panama Canal.
But to get the very best out of this fabulous destination, it is important to do some research. After all, you don't want a hurricane or tropical storm to ruin your holiday, do you?
Generally speaking, the best time to visit Central America is from November to April, which is the dry season. Travellers in November and December will enjoy more moderate temperatures and a lush landscape after the months of heaviest rainfall. Whereas those travelling in March and April can expect hotter temperatures, perfect for coastal holidays.
Of course, the wetter months can also be a good time to visit Central America. From June to August you will enjoy fewer tourists, lower prices and refreshing afternoon downpours. During these months there is still plenty of sunshine. And since the rain usually arrives in the afternoon, you can plan your sightseeing accordingly.
Of course, each of the 7 Central American countries does experience minor variations in weather! So, let's dive into the best time to visit each.
Guatemala enjoys a spring like climate in much of its mountainous highlands, with warm days and cool nights. You can visit the highlands any time from November through August. On the other hand, the lowlands are much warmer and steamier – so if you don't like humidity, aim for the cooler months of November to February. September and October are the wettest months of the year and probably the only time when travel may be disrupted due to weather. Try to avoid traveling during these months if you can.
Guatemala boasts one of the region's most fascinating Easter celebrations. And it is hugely popular, with thousands of tourists flocking to Antigua. So, if you are keen to witness this unique spectacle, book well in advance.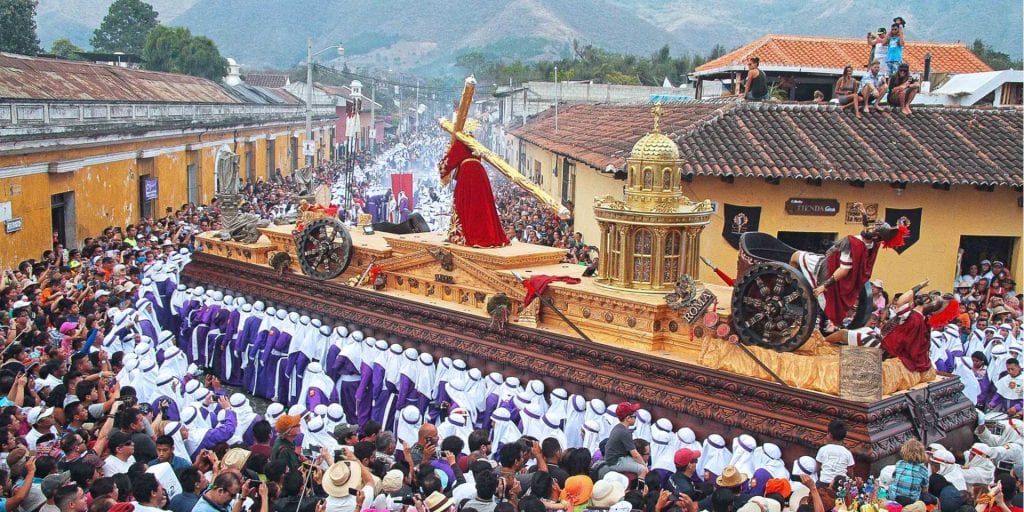 If you are like most visitors to Belize, you will probably want to spend at least a few days exploring the beautiful cayes. These are busiest during the dry season months from November to April, when both crowds and prices soar. So, if you don't mind a little rainfall (and it can actually be lovely, tempering the afternoon heat) – why not consider the off-peak months of May or June?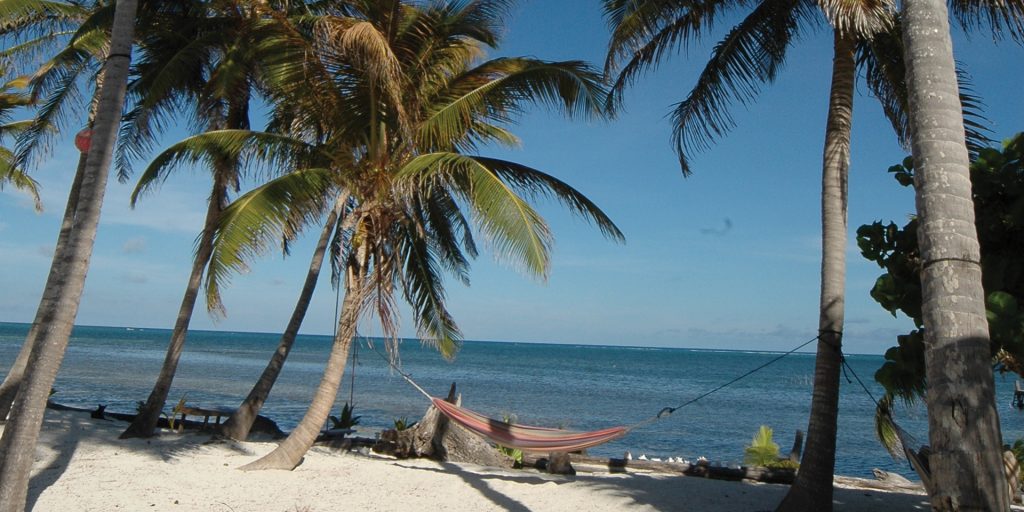 Honduras is best visited during the dry season months from November to April. But for those interested in diving, consider traveling in April or May, which are the best months to see whale sharks.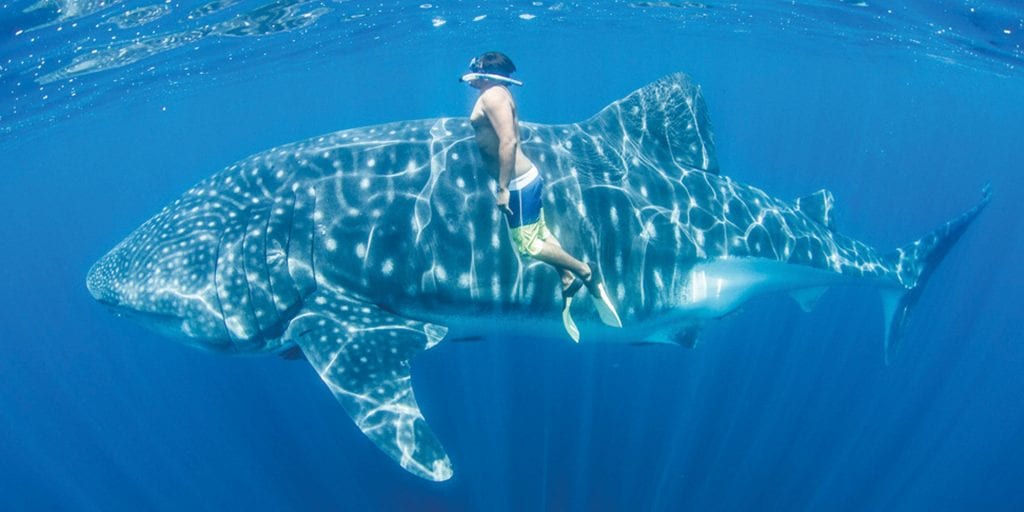 El Salvador
This tiny country doesn't receive as many tourists as some of its neighbours. Therefore, travelling during the peak season months of December to February is not as problematic as it might be elsewhere. Having said that, Easter and Christmas are very busy indeed and prices increase as a result. El Salvador is known as a surfing mecca and the best waves can be found in the rainy season. So if you plan on catching a few waves, head to El Salvador from March to November.
Much like the rest of Central America, Nicaragua's dry season runs from November to April. But fairly minimal rainfall means that May to August is also a wonderful time to visit. Temperatures start to increase from March to May, with the interior around Granada and Leon particularly hot. If you do find yourself traveling during these months, opt for a hotel with a pool and enjoy a refreshing afternoon dip (and siesta!). Surfers should head to the Pacific coast from May to November for the biggest swells.
Costa Rica is a smooth operator and was the first to coin the term 'green season' as a way of making the wetter months more appealing. And since much of the country's appeal is its cloud forests and rainforest, the green season is indeed well worth considering. From May to September the rainfall increases steadily – in fact, September is probably the only month to avoid. During this month, many lodges on the Osa Peninsula close and travel becomes difficult thanks to muddy roads and high rivers.
The dry season months of November to April are very busy and booking ahead is crucial. During these months Costa Rica's beautiful beaches are at their very best. Wildlife lovers should visit Tortugero National Park from February to April or July to September to see the famous turtle-nesting sites.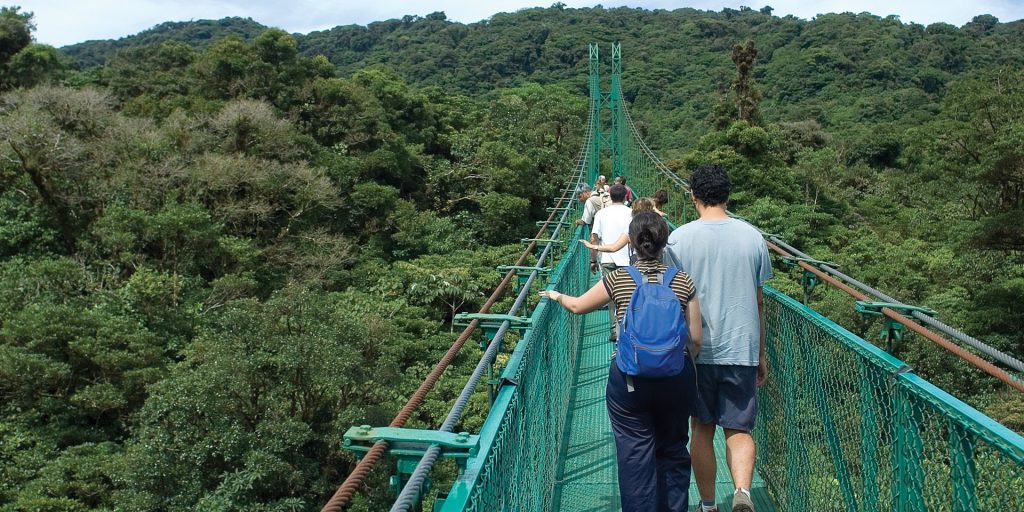 Panama's main attraction, the Panama Canal, can be visited year-round. The driest months are January to April – however be prepared to cope with huge numbers of tourists during these months. If you don't mind a little rain, we recommend the shoulder season months of May, June and September, October to experience the canal.
The Caribbean coast of Panama receives rain all year round but is wettest from May to July. Whereas the Pacific coast has its green season from April to September, with the wettest months October to mid-December.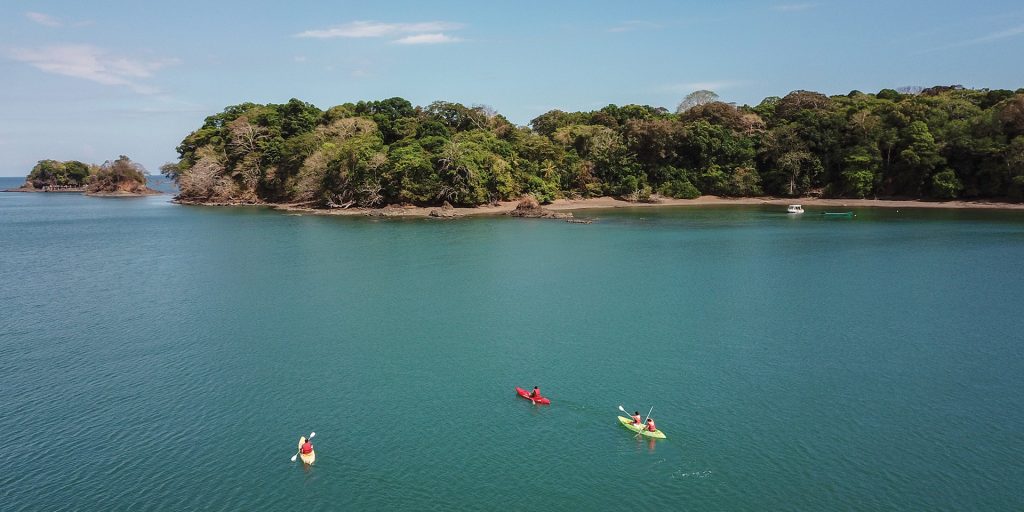 And there you have it! Now that you know the best time to visit to Central America are you ready to start planning? If you have a specific destination in mind please contact our Travel Specialists and we can advise the right time to travel. From festivals to cultural events and more, we have our finger on the pulse in order to give you the best insider tips for visiting this beautiful region.