The team at Contours are eagerly awaiting the moment when we can travel again. But when will that be? And more importantly, will it be safe to do so?
Well, unfortunately we cannot say for certain when we can travel again. It looks like Australian borders will remain closed for the rest of 2020. But elsewhere around the world, lockdowns are easing. And our partners in Latin America are already preparing for domestic and international tourism to resume. Thanks to the "Safe Stamp", they have clear guideline to making travel safer for everyone.
The specially designed stamp will allow travellers to recognise governments and companies around the world which have adopted global, standardised health and hygiene protocols. These protocols have been set out by the WTTC and take into account recommendations from the World Health Organisation.
While it is important to recognise that the tourism industry cannot guarantee 100% safety in terms of COVID-19 transmission, having a set of common rules and goals will certainly help navigate the return to our 'new normal'.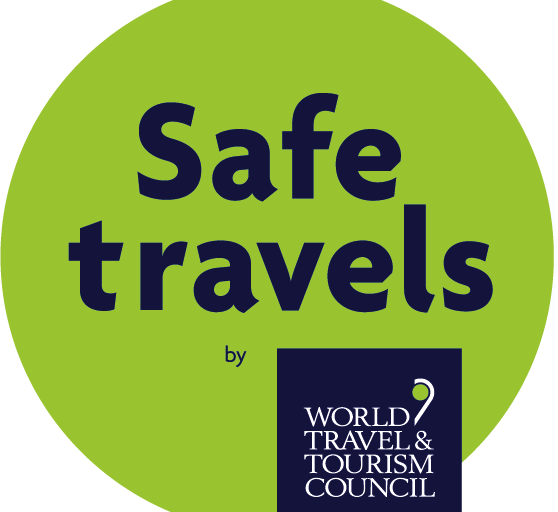 So, let's take a look at what the 'new normal' might look like!  
Bye-bye buffet!
Well, for a start, you can say adios to buffet breakfasts! A la carte dining will replace buffets in order to limit contact between staff and guests. Larger hotels may have staggered dining hours, to ensure they can comply with distancing rules. And we will be working closely with our partners in Latin America to ensure that every hotel we book has rigorously applied the WTTC protocols.
Welcome to South America!
Our partners in Latin America will present guests with a hygiene kit on arrival into the country. Although the contents vary from country to country, they will likely at least contain hand-sanitiser and a face mask. All documentation will be provided digitally, rather than in hard copy.
On the Road
●Vehicles will be sanitized according to standardized procedures before, during and after each service.
● Each vehicle will have sanitizer for external use at disposal for passengers.
●Vehicles will be equipped with thermometers to measure the body temperature of the passengers at the beginning of each service.
● Each passenger will have a pre-assigned seat. Guides will regulate boarding and disembarkation to minimise contact.
● Maximum occupation of transfer/ tour vehicles will be capped at 60% to ensure safe distance can be kept between passengers.
Visiting Tourist Sites
Machu Picchu is one of South America's most popular attractions, with thousands of people visiting the site per day in peak season. Well, all that is due to change post-COVID! And that's not necessarily a bad thing! In fact, UNESCO has long been recommending a sharp reduction in numbers, in order to preserve the site! For those fortunate enough to visit Machu Picchu in the coming months, you'll be happy to hear that daily numbers have been capped at just 675 tourists!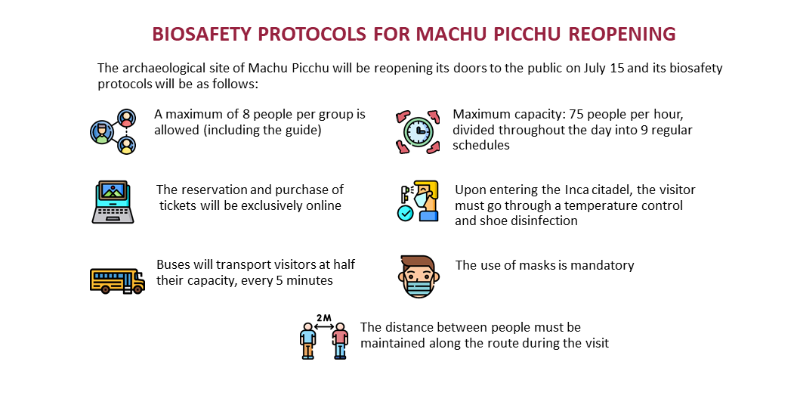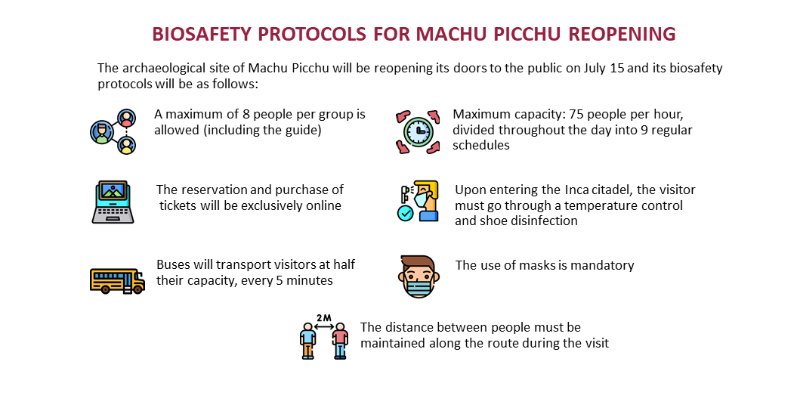 And this is a trend that we will see across the world! So say goodbye to overcrowded attractions, crushing crowds and forests of selfie-sticks! A new world of tourism awaits!
Dream Now, Travel Later
While we understand this is a difficult time for everyone, there is plenty to look forward to on the road to recovery. And as Melbourne enters another 6-week period of stage 3 lockdown, it seems we have no choice but to Dream Now, Travel Later.