The ice is melting, and the south of Latin America is warming up for peak season. This, as well as the fact that there will be fewer visitors, it's why we have selected the Patagonia Fjords as our 'chosen destination' for October. You will want to explore this beautiful landscape without the crowds, and just as it wakes up for summer, the beautiful flora starts to blossom welcoming the spring with lots of colourful flowers.
Visit the north side with Skorpios
On the Chonos Route, you will sail around 800 miles through gulfs, channels, and archipelagos until arriving at the breathtaking San Rafael Glacier and the Quitralco Fjord. Explore the labyrinths of the Chilean Patagonian channels and fjords with the imposing glaciers, crystalline waterfalls, Lenga forests and gigantic ferns. Sail following the steps of the famous explorers Darwin, Ladrillero and Fitzroy on the Kaweskar Route through this remote Patagonia landscape.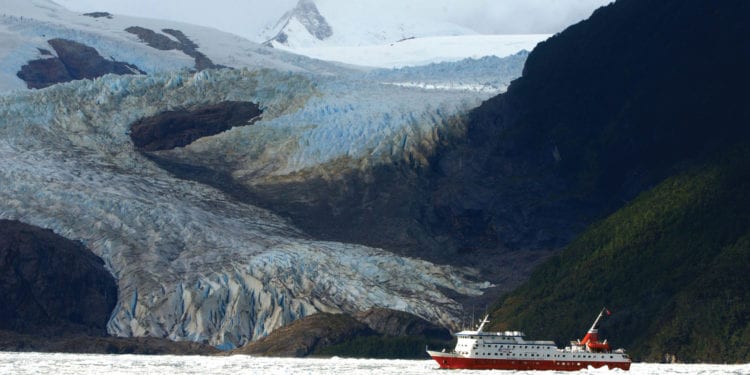 Visit the end of the world with Australis Cruises
Onboard the Australis expedition cruises to Tierra del Fuego, the Strait of Magellan, the Beagle Channel and Cape Horn. Australis Cruises not only sails through canals and fjords in Southern Patagonia, but it also includes on-land excursions. These landings offer passengers the possibility of discovering the impressive glaciers, luscious forests and the exceptional flora and fauna of Patagonia. What's more, Australis has two impressive vessels and different itineraries that you will want to enjoy just before the crowds arrive for summer.